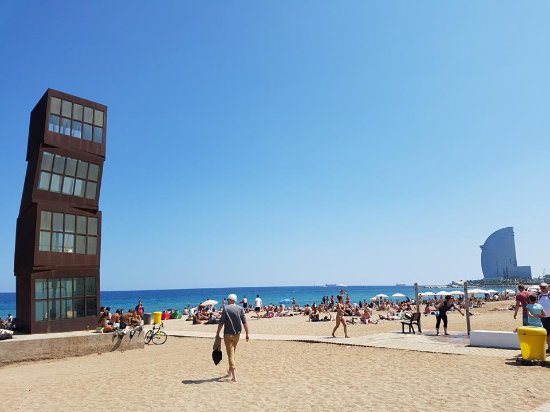 TWO GROUPS OF MEN, including British tourists, were involved in a mass brawl Sunday afternoon on La Barceloneta beach.
A video taken on a mobile phone showed sunbathers quickly grab their things and run from the scene as it got more violent. In the footage many families can be seen nearby, some with young children.
Several men were captured kicking and punching each other in the face. During the fight, one male grabbed a metal pole and hit members of the British group over the head with it.
Beach sellers initially tried to break up the fight without any success. Soon after, police officers arrived to restore order on the beach.
A spokesman for the regional Mossos d'Esquadra police force, which sent officers to the scene, confirmed the incident had been dealt with by local police officers.
The origin of the fight is yet to be confirmed, although reports suggests it was over some stolen belongings.