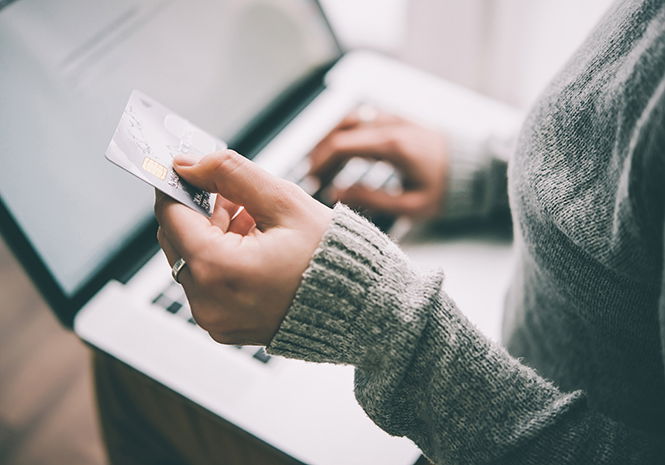 More businesses in Spain are starting to sell online due to growing demand. But how can small manufacturers benefit from the boom?
Without any question, online shopping is convenient. It saves you from hurrying to a store after work, walking through different aisles and carrying your shopping bags home. Instead, you can sit on a sofa, look at the products on the website of your favourite store and with a few clicks, the goods are on its way to your home. This is only one of many reasons why the eCommerce sector is growing worldwide and Spain is following that trend.
During the last year, eCommerce in Spain was worth almost 28 billion Euro. Compared to 2017, that means an increase of 17 percent. Analysts don't believe that the sector has reached its peak yet: sales from eCommerce are expected to grow 20 percent this year.
Particularly the Spanish fashion sector benefits from eCommerce, as more than half of the goods that are bought online are either clothing or footwear. Compared to Spain's total sales connected to the fashion business, online stores are gaining 7.4 percent of the spending.
Nowadays, it is also possible to order groceries online that arrive not just within the same day but also with a delivery time of only one hour. Just one month ago, the German chain Lidl started to sell groceries online in cooperation with the online food platform Lola Market.
Unlike other grocery chains, Lidl promises its customers the same price as in the physical store but with a fixed delivery fee. At the moment, deliveries from Lidl are only available in Madrid but will be extended to the rest of the country after the first test phase.
Selling Online for Small Manufacturers
While it seems that mainly big chains and businesses are benefiting from selling online, it is not too late for small manufacturers to take advantage of it.
With platforms like Shopify, everyone can integrate a shop to their website easily and without spending a huge amount of money. As online shopping is not restricted to demographics, it is likely that also the target group of smaller businesses is interested in buying goods online.
As soon as you have your webshop properly set up and reached out to your clients, you should see an increase in sales. When starting to sell online, makers should keep in mind that growth also means that their business operations have to be better organised. There is nothing worse than an eCommerce that runs out of stock due to a lack of inventory management.
By introducing a master production schedule to the business, small makers can keep up with their bigger competitors with production planning and scheduling without hiring more staff. In that way, sales will increase but the costs will stay within reasonable limits.
Overall, analytics show that online shopping is a growing sector and not just a recent trend. While it is still nice to have a physical store, small businesses can extend their services easily by selling online and they shouldn't wait too long to implement it.