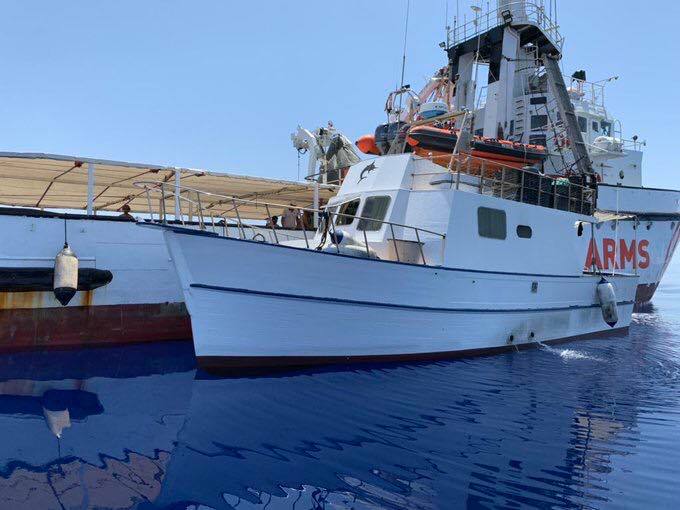 Migrant rescue boat threatened with heavy fines
THE humanitarian ship "Open Arms" has been threatened with heavy fines if it continues to actively intervene with migrant ships crossing the Mediterranean.
The acting governor, Pedro Sanchez has officially written to the owners of the vessel, warning them of the sanctions if their actions continue.
The Open Arms is a non government organization (NGO) that has been launched to actively help those who are trying to make it into Europe seeking refuge.
However the Spanish Maritime government has warned the organisation that if they continue to seek out and rescue immigrant vessels they are in breach of Spanish maritime law and could face sanctions of up to €900,000.
At the moment the Spanish government reluctantly allow the missions to set sail however they are only permitted to administer aid to any boat they come across "by chance" during routine patrols.
The issue arises if they actively carry out search and rescue missions without complying with the normal requirements. They would also be in breach of infractions against maritime safety and traffic.
However the NGO has stood firm and refuses to put a price on human lives.
"If given the choice between a fine or a human life…the choice is obvious," explained Open Arms head Anabel Montes.