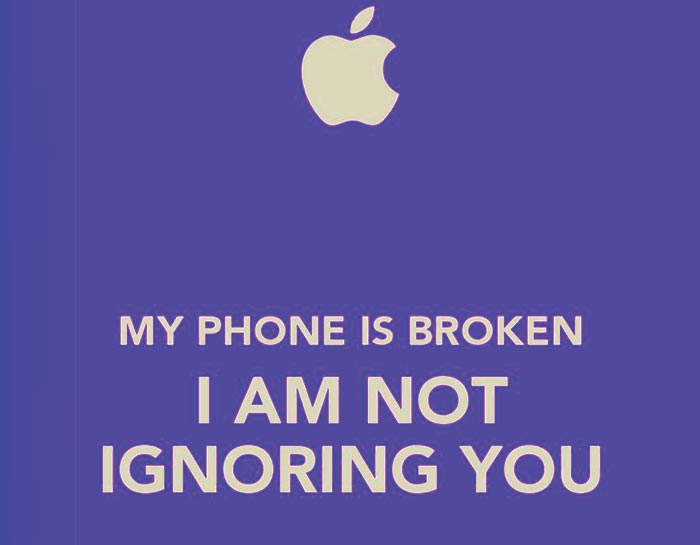 For the first time in a very long time I've been 'phoneless for what is coming up to two weeks now (maybe more!).
The first few days were devastating: I couldn't reply to emails, answer messages, or make or take calls. I couldn't arrange or re-schedule appointments or play my game whilst waiting in lines at banks or the post office or whilst 'resting' after work.
I couldn't take photos of my food or the guests coming to an interview. I couldn't post on Instagram and suddenly I had no idea what time of day it was or had the assistance of an alarm clock.
Life as I had come to know it over the past two decades suddenly changed, but certainly not for the worst.
I spent more time with my family, talked with friends without having to interrupt the conversation to pay attention to someone who wasn't even in the room, watched movies without playing or working on my 'phone whilst doing so, went for longer walks. I woke up on time regardless of not having set my alarm and I managed to be everywhere when needed.
Those who wanted to contact me did so: those who were concerned that something was wrong, as I didn't answer the calls or messages, somehow managed to get their missive through; several even in person.
I don't miss my 'phone. So why am I about to pick up a new one?
Apart from all the reasons listed above I can't help but reflect that it's not just my psychological well-being at risk. Back around 2012, I first heard about how Apple included a safety warning in every iPhone, but unless you knew it was there you'd never have known, but even they are telling us not to carry our iPhone on our bodies!
I am going to try and keep all of this in mind before going back to such a co-dependent existence, but in the meanwhile perhaps it's a good moment to share the Apple warning and recommendations with you to help us all keep our lives in perspective and spend less time with harmful frequencies more frequently.
'SAR measurement may exceed the FCC exposure guidelines for body-worn operation if positioned less than 15 mm (5/8 inch) from the body. (eg when carrying iPhone in your pocket)… always follow these instructions and precautions:
'When on a call using the built-in audio receiver in iPhone, hold iPhone with the dock connector pointed down toward your shoulder to increase separation from the antenna.
'When using iPhone near your body for voice calls or for wireless data transmission over a cellular network, keep iPhone at least 15 mm (5/8 inch) away from the body, and only use carrying cases, belt clips, or holders that do not have metal parts and that maintain at least 15 mm (5/8 inch) separation between iPhone and the body.'
www.rtvmarbellanow.com – www.nicoleking.es – www.zerohero.es