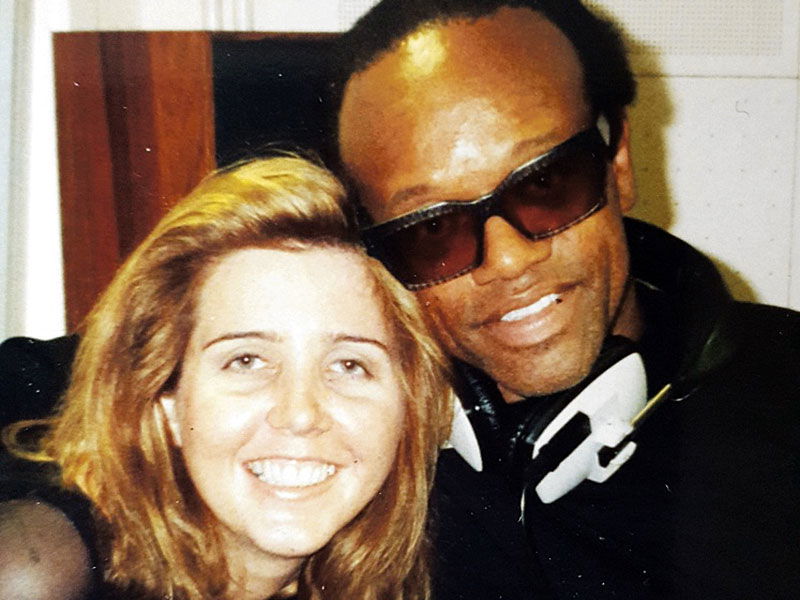 Someone once told me that you ought never to meet your heroes as it only leads to disappointment. I cannot remember who that was, but in hindsight they must have had a bad experience. I have always found that meeting someone who you admire, for whatever reason, is an uplifting and inspiring gift.
Ah – hang on – I do have one exception to prove that rule. I used to have a mega-crush on Tony Hadley, lead singer of Spandau Ballet, until I met him in the hospitality tent of a Madonna concert in the 1980s. Funny how you can go off someone instantly. I am not even sure what it was about him that repulsed me, but my crush was crushing me no longer.
I am coming on to my point this week, which is that I once met one of my all-time idols and loved every minute of the experience – and I loved him even more at the end of it.
Bobby Womack was on of the soul singing family the Womacks. He is often confused with his brother Cecil who had a big chart hit with Teardrops together with his wife Linda. Bobby was a sole soul singer – if you see what I mean. He had several hits in the 80's and soul fans know his gravelly voice well. He was one of those soul singers who used to talk before sang, and he even made fun of this on one of his hits.
The Womacks grew up in the slums of Cleveland Ohio and were so poor that they would fish pig snouts out of the local rubbish bins to feed their hunger. Bobby recalled that his mother told them to sing their way out of poverty and a dynasty of great soul singers began.
Bobby worked with the greats of 20th century music from Sam Cooke to the Rolling Stones and yet he was as down to earth as you could imagine. I had the good fortune to interview him at a radio station in Milton Keynes (of all places) and he arrived in a taxi with no entourage and definitely no airs and graces. He was meant to stay for an hour – he stayed for the full three-hour show. In the end we sent out for pizza and had a party in the office with one of the great soul legends of music. A memory I will always cherish.
I was so sad when I heard of Bobby's death in 2014, but I still get to hear his amazing voice when I play his songs on my radio show.
If you ever get the chance to meet a human you admire, famous or not, grab it with both hands. It may just turn out to be the kind of memory that keeps you warm during chilly times.
The A-Z of Mallorca has reached the letter 'Q' for Quely – a brand of biscuits that have been manufactured on the island since the 18th century. The origins of these biccies go back to when seafaring folk needed food that could be preserved on ship. Quay biscuits last a long time!
The oven in Can Guixe that produced these biscuits in the 19th century can still be seen in Inca today. The man behind the modern Quely is Jaime Doménech Borrás who bought land in 1934 to construct the first factory, but production was delayed by the Spanish Civil War in 1936 and the Second World War.
After he died in 1947, his sons, Jaime and Gabriel, completed his work, producing biscuits under the name 'Quely' (the original choice of 'Cor de Mallorca' unavailable due to then legal challenges). The biccies became successful in the Mallorcan market during the 1960s. Today, the company is still run by the family and in 2010 Rafa Nadal became the international ambassador of the Quely biscuit.
Laura Penn hosts The Sunshine Club every Sunday 10am – 12 noon on Mallorca Sunshine Radio.
www.mallorcasunshineradio.com