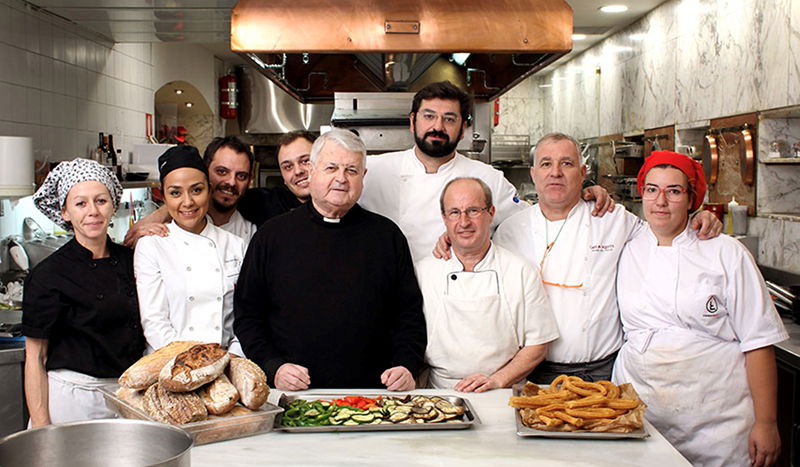 THANKS to the Foreigners Department we found the perfect venue for this year's United Nationalities of Marbella event: Finca Amalur Alabardero.
I'd never heard of it and so far no one else from our non-Spanish communities has heard of it or knows how to pronounce it!
The name in itself sounds "foreign" to us and even if we've eaten in their beachfront restaurant in San Pedro "Taberna de Alabardero" specialising in "arroces" (traditional Spanish rice dishes), for most, it's not a name that means much.
However, when discussing the possibility of holding this year's #UNMS2019 with the owner, the deciding factor for their support with our incentive came when I mentioned Kara of the Boardwalk's incentive to hire children that come of age and leave the orphanages in Malaga; giving them a job, career options and hopefully, a brighter future. This is an incentive that we want to further promote within our community and this is how this catering chain group came into existence.
It all began in 1974, under the guidance of the priest Luis de Lezama who "temporarily" left the priesthood to turn a small tavern in Madrid into a hostel-training centre as a means to create independent living for the local youth.
Today the Lezama group manages 14 owned restaurants, three catering schools, hotels, catering services, a school and a business incubator, invoicing between 25 and 27 million euros per year.
Luis de Lezama was born in Álava, Spain in 1936. He has dedicated his life to learning how to best help our youngsters.
He got a degree in journalism from the University of Madrid in 1976 and a diploma in Management and Planning at the Hospitality School of Lausanne (Switzerland) in 1982.
Fundamentally his professional activity, equally as an author, journalist and "inn-keeper" has been aimed at helping young people with difficulties of adaptation but always with the concept "Do not give fish but teach how to fish". That is, teach by forming and generating the necessary resources to do so, maintaining and generating positions of work, which he sustains through the Iruaritz Lezama Foundation.
Luis Lezama has created a catering empire based on this simple vision of helping others learn the necessary skills to help themselves. He is yet another example of how much one person with conviction can do and how suitable it is that we hold our community event there, particularly as this year's #UNMS2109 central theme is our teens and their future amongst us.
We are all so much more than just a name!
#UNMS2019 – Tuesday 14th May 2019 FREE ENTRANCE
Venue, Marbella (ample parking)
Time: 9.30am – 2.30pm
We are counting on your input, opinion and support. Thank you J #BetterTogether
Please register now: www.rtvmarbellanow.com/UNMS2019
Many thanks, much love, hugs and happiness x Nicole