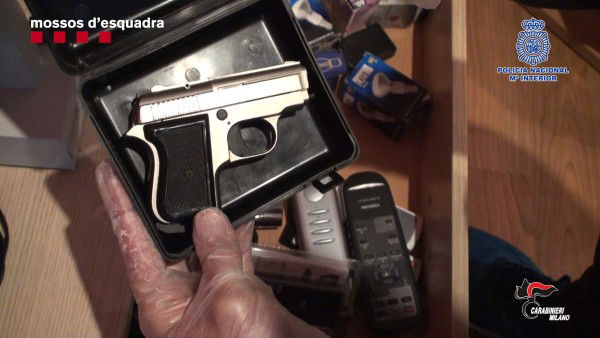 POLICE have arrested two armed bank robbers aged 80 and 73 who stole a total €77,000 in two raids then made their getaway on public transport.
The aging duo – one Italian and the other with a South American Accent – held up two banks, forcing staff to hand over cash before leaving them tied up and making their escape.
The robbers had hit the bank branches in Barcelona, both times wearing disguises. The robberies took place two months apart, but due to the same modus operandi being used police launched a single investigation.
After the profiles of the robbers were established and one of them was identified by security video images, the police officers conferred with Italian police, who were able to identify a second suspect.
The duo were arrested in Madrid, one in a hostel in the centre and the other in a house in the Vallecas neighbourhood, where they are alleged to have been planning another robbery.
During the arrests police found material to grow, process and store marihuana, and another man was arrested.
The searches also found two Italian identity cards, two revolvers, a vehicle, two motorcycle helmets, gloves, shackles, plastic bridles, several mobile phones and 3.1 kilos of marihuana.
The two main suspects have been remanded in custody.