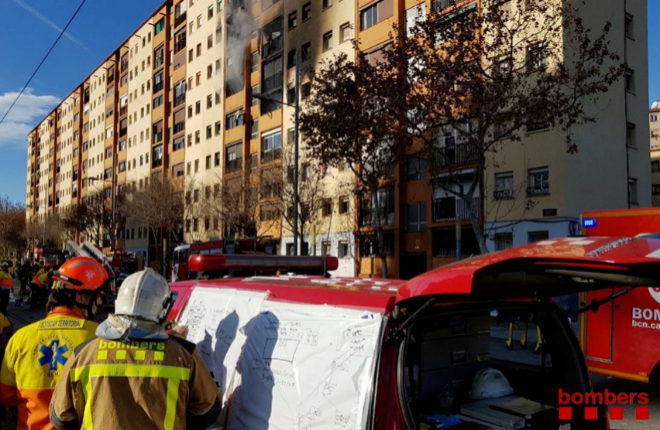 LATEST reports claim three people died, including a 92 year-old, and a baby is among 29 injured when a fire which ripped through an apartment block in Barcelona at just after 9am yesterday morning.
The cause of the blaze in Badalona is not yet known. A spokeswoman for firefighters in the region of Catalonia confirmed on the department's Twitter account that among the injured are a baby boy, who is 'critical', and two adults who are in 'serious condition'.
The blaze at the 10-storey block was reportedly extinguished by 11.15am, leaving the building streaked with black marks.
Some 37 firefighters from across the region were involved in tackling the fire and evicting the building.
According to press reports, witnesses claim some of those trapped in the block waited 40 minutes to be rescued from the higher floors.
But the emergency chief of the Northern Metropolitan Region of the Firefighters, Eduard Martinez, assured that, after receiving the alert at 9.09 am, the departure and arrival of the troops 'has been immediate'.
An investigation is underway.