Any expat who has decided to make a home for themselves in Spain will probably already agree that this is the greatest country in the world. The weather is perfect, the food is irresistible, the pace of life is relaxed and the cost of living is low.
However, Spain isn't the only country in the world that has these attributes; any globetrotter looking for these features would do just as well in Italy, Malta, Bali, Costa Rica, or Thailand. So, what is it that makes Spain so special? There are many things which make this country uniquely appealing so read on to find out the four best experiences you can only have in Spain.
Run with Bulls and Throw Tomatoes
If there's any single category where Spain always comes out on top, it's bizarre street festivals. Spaniards spend much of their lives outdoors in the sun so it makes sense that there's always something to do out on the street. Of these, the most memorable experiences are the running of the bulls in Pamplona and La Tomatina in Bunol. One is life-threatening, the other incredibly messy, but both are unique experiences that should be on everyone's bucket list.
Eat Tapas the Right Way
These days, every restaurant calls itself a tapas place. Just because you specialise in serving tiny portions for the purpose of sharing does not make you a tapas restaurant. Only in Spain can you experience real tapeo, which is always free food that accompanies your drinks, freshly made and always delicious. Nowhere else can quite figure this out, which is why Spain is the winner when it comes to food.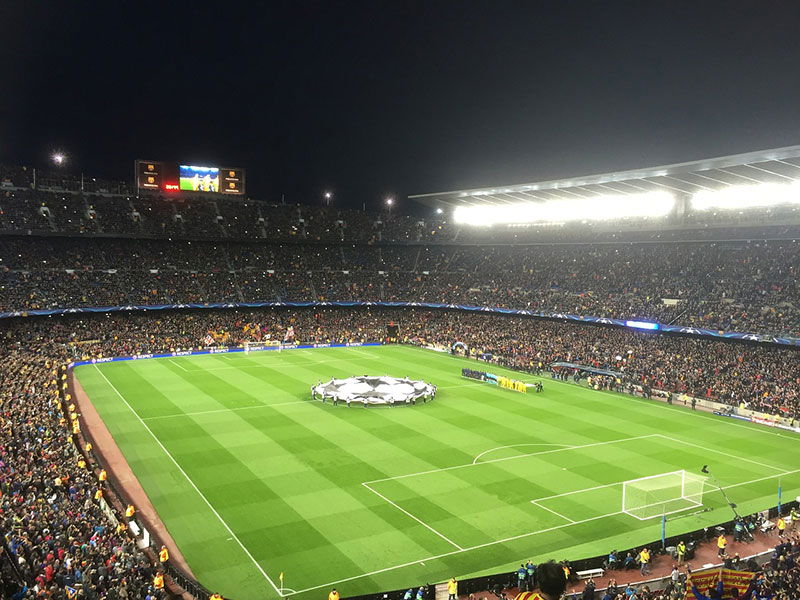 Watch the Biggest Football Game in the World
If you're living in Spain, you're pretty much obligated to attend at least one El Clasico game, which happens a couple of times a year. This is when Madrid and Barcelona face off against each other, and is always one of the most widely-watched games on the planet. These days, fans can even experience the game in true sporting fashion by placing a bet from their smartphones. Gaming platforms like the Mr Green App provide real-time sports betting on all of the biggest matches, so you'll always be covered.
Explore the Only Desert in Europe
When people think of Europe as a geological entity, their first thoughts are often of rolling green forests and fields. However, in Spain, you can experience the only desert landscape on the entire continent. The Desierto de Tabernas is situated in Almeria and bounded by the Sierra Nevada, and looks like it could easily be situated in the middle of Arizona or Utah. This unique geological entity isn't going anywhere and is, in fact, growing due to global warming, meaning any expat in Spain has plenty of time to hit this place up.
Spain attracts people looking for a certain lifestyle, and these wonderful experiences show why the country is so good at delivering on that front. For adventure, excitement, and truly unforgettable food, Spain beats everywhere else by a country mile.