REGULATED and unregulated gaming markets have two different approaches to online casino gambling. Regulated casino markets attempt to legalise, license, regulate, and tax online casinos.
Law makers in these countries realise online gambling takes place whether the law it or not. They want to make the activity safer for their citizens, while collecting taxes, fees, and fines to help pay the cost of regulation and fund public education.
An unregulated casino market takes the opposite approach. Some ban online gambling, believing a law will keep citizens from gambling online. Officials in some nations try to block citizens from accessing offshore online casinos.
Still others try to prosecute online casino operators, though they seldom prosecute the gamblers who register accounts at online casinos.
Around the globe, unregulated online casino markets lead to an underground gambling economy.
When governments try to ban a popular activity, it leads to inevitable black market or grey market activities.
How regulated casino markets work
Ironically, countries which take the opposite approach protect their citizens better. When a government legalizes online gambling, it sets the agenda for acceptable behaviour. Regulated markets include consumer protections, helplines and hotlines for those at risk, and tools to help gamblers control their impulses. Unregulated markets fail to institute such pragmatic policies to keep their citizens safe.
Spain: An example of a regulated gaming market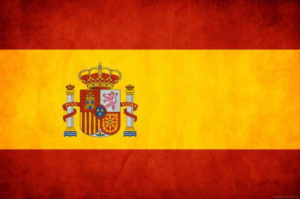 Spain is a good example of a regulated online gambling market. Spain came late to sensible gaming laws, but when it did, Spanish lawmakers went all-in.
Now Spanish online casinos operate in a full regulatory framework with transparency and accountability, but also safety and security for Spanish online gamblers. Spanish online card sites have shared poker liquidity with France, Italy, and Portugal, creating a shared online poker playing community of 190 million players. Spain's Internet gaming market is ready to become a stable, lucrative source of taxes in a socially responsible framework.
It was not always so. A few years ago, Spain banned online gambling. That created a black market with no transparency and no protections for everyday Spanish residents. No one inside or outside of government had any clue who collected revenues on unregulated gambling or what kind of activities those revenues funded. Luckily, Spanish lawmakers saw the light.
Timeline of Spanish online gambling laws
2006: Legalised sports betting for licensed online and brick-and-mortar bookmaker sites.
2008: The first betting shops opened, with William Hill opening businesses in Spain.
2008: Catalan began licenses regional betting shops. The national ban on online poker, slots, and blackjack remained.
2010: The Spanish Gaming Act was passed, legalizing online gambling and creating a national gaming regulator (DGOJ).
2011: The Gaming Act went into effect on May 29, 2011. Regional institutions were given limited authority to license or ban games, including online games.
2014: Royal Decree 304/2014 added to the 2010-11 regulations by giving anti-money laundering authority over online gambling to the Financial Action Task Force(FATF).
2017: On July 7, Spain, France, Italy, and Portugal signed the shared poker liquidity agreement, bringing much of western Europe into a single online poker community. Prizes and player pools would increase, as would tax revenues.
2018: On January 28, France and Spain celebrated the poker liquidity agreement with the France Espana Hold'em Series (FRESH), which had a €5,000,000 guaranteed prize pool by PokerStars. FRESH exceeded expectations, as €6,149,751 in prizes eventually were handed out.
Why regulated online gambling markets are better
As you can see, the shared poker liquidity leads to bigger player pools and therefore bigger prizes. That means more fun for the players and bigger tax revenues for governments. The argument for regulated online casinos goes well beyond monetary figures, though. A well-regulated online casino is a matter of public safety and consumer protection.
When someone plays in a regulated online casino, that person plays in a legitimate business which protects its customers. The casino operation is accountable to government regulators, so it acts responsibly. If it doesn't, punishment is swift and costly. Regulated online casinos are both profitable and socially responsible.
To get an idea of how regulated online gambling works, below is a list of common features in regulated casino markets.
Features of Regulated Casinos
Responsible Gambling Laws: Consumer protections and problem gambling counselling. Bans on underage gambling and predatory behaviour.
Age Verification Software: Regulated markets require online casinos to use software to prevent underage children from accessing the site.
Geolocation Software: GPS software which assures a player in another country cannot access the online casino.
Self-Exclusion Lists: A national list which allows a better to remove themselves from all regulated online gambling sites for 6 months, 1 year, 5 years, or a lifetime.
Panic Buttons: A bettor can exclude themselves from a single online casino for 24 hours, 48 hours, 1 week, or 6 weeks.
Licensing Process: Casino operators must apply for a license and undergo a vetting process. Financial background, investors, and business associates are investigated and approved.
National Helpline: Those concerned about problem gambling can call a hotline to receive advice counselling. Regulated markets mandate online casinos display these numbers prominently.
National Hotline: For those dealing with pathological gambling or suicidal thoughts, regulated markets require a hotline with access to toll-free numbers with counsellors and other staff.
Regulatory Audits: Regulated casinos must undergo a periodic audit by their government regulators and/or third-party auditors to assure compliance. Failure means fines or license forfeiture.
All these are common measures of a regulated online casino. Unregulated offshore online casinos are under no obligation to institute such policies. Some do voluntarily, to assure customers they are legitimate.
As you'll read below, some are licensed by international regulators, so they comply anyway. But readers must understand: others simply don't. Rogue and blacklisted online casinos exist which prey on customers because politicians do not have the courage or will to protect their own citizens.
National gambling laws: Spain vs. United States
While 2006 was a key year for Spain to create modern online gambling laws, the same year saw the United States regress. 2006 was the year the Unlawful Internet Gambling Enforcement Act (UIGEA) made it illegal to process payments at online casinos, poker sites, and sportsbooks in the United States. In 2011, the US Justice Department reversed its interpretation of the UIGEA, allowing individual states to promote online casinos and poker sites (while banning sportsbooks).
Despite the 2011 reversal, the U.S. online gambling market remains largely unregulated. Only 46 states have legal US online casinos and card sites. In many ways, gambling laws in the United States are the worst of both worlds.
Few individual states protect their citizens with common sense gambling laws. That means US citizens who gamble online do not have responsible gaming protections, unlike Spanish players. Nor does America have a developed gaming market with the full range of online casino choices. In 46 US states, players have to go to offshore sites to find online casino games. Like the Prohibition Era ban on liquor sales, unwise bans on a popular activity led to a huge underground economy.
What is an unregulated online casino?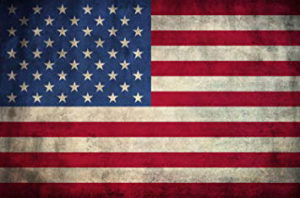 That underground market is confusing, too. Unregulated online casinos have more in common with regulated casinos than one might think.
When the term 'unregulated' is used to describe an online casino, it is usually a subjective term.
Brand name online casinos tend to be licensed and regulated by a government agency somewhere in the world; unregulated is used by state and national authorities to mean websites not regulated by their specific agencies.
Licensed but unregulated
It is natural to assume that unregulated means unlicensed, but that usually is not the case. Even when an online casino is not regulated by U.S. state and federal agencies, that site usually seeks a license from an international licensing agency. There are plenty of online casinos that accept US players that are licensed and regulated in other countries.
The most trusted gambling regulators in the world are agencies like the UK Gambling Commission, the Gibraltar Gaming Authority, the Malta Gaming Authority, the Kahnawake Gaming Commission, and The Isle of Man Gaming Authority. For many years, Bovada was regulated by the Kahnawake Gaming Commission, a tribal gaming authority across the Saint Lawrence River from Montreal.
Are online casinos banned in the United States?
Many unlicensed USA online casinos are safe to play, thanks to the gray area America is still in. The United States federal government bans interstate online sportsbooks, but thanks to a 2011 U.S. Department of Justice opinion by U.S. Assistant Attorney General Virginia Seitz, online casinos, and poker sites are not banned by the federal government under the UIGEA. Individual US states have the right to license, regulate, and tax online casinos and card rooms. They can even legalize intrastate (single-state) online sportsbooks.
Some U.S. states go in the opposite direction. They ban online casinos, sportsbooks, and poker sites outright. For many, online gambling exists in a gray area, where they state has neither banned iGaming or legalized it. Internationally license offshore online casinos accept US players. Government authorities do not try to stop or prosecute offshore operators, because they could not do so if they tried. US real money gamblers play at offshore sites by the millions.
Why US online casino laws are complicated
US online gambling laws are complicated because the United States is a federal republic. The framers of the U.S. Constitution wanted "equal sovereignty" between the individual states and the federal government. Having lived under a British system which taxed them without giving them representation in parliament, the Founding Fathers distrusted a central government and wanted to diffuse power between many competing interests. The states were regarded as equally sovereign to the federal government.
When a member of the US Congress wants to create a federal online gambling law, that receives pushback from defenders of states' rights. They argue such laws should be decided at the state level of government. Such arguments transcend gambling laws. If the states allow the federal government to dictate online casino regulations, it suggests the central government in Washington D.C. could do the same on dozens of other key issues.
US unregulated casinos vs. Spanish regulated casinos
For that reason, US online gambling laws remain the purview of state governments. US online casino law is, therefore, a confusing patchwork of regulations, bans, and gray areas in between. America's legal framework is designed to be that way, so no one person or faction can decide the law for everyone else. For a country the size of a continent, that system might work best.
Spain's system works best for Spain, but the Spanish population is only marginally larger than California's population (46 million to 40 million). The American system works within the limitations of U.S. constitutional law for good reason, though it doesn't always serve American online gamblers very well. Most U.S. online gamblers play in a gray area which does not offer consumer protections, self-exclusion lists, and full transparency.