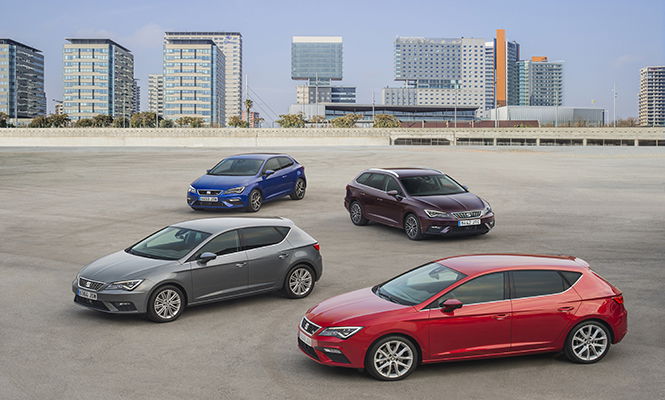 SEAT is on course for a record year after it recorded its highest ever sales figures for the first six months of the year.
The Spanish carmaker's global deliveries went up by 17.6 per cent to reach a total volume of 289,900 vehicles. This figure represents an increase of more than 43,000 cars compared to the same period in 2017 and breaks the record set in 2000 of 278,500.
In June, SEAT again sold more than 50,000 vehicles in one month (51,400), which is 13.7 per cent more than the 45,200 sold in the same period in 2017.
According to SEAT Vice-president for Marketing and Sales Wayne Griffiths: "In the first six months of 2018 we experienced a surge in growth beyond our initial expectations. After growing nearly 15 per cent in 2017, this year we are exceeding this figure thanks to the boost given by the new Arona. We are also confident for the second half of the year, when we plan to launch the CUPRA Ateca and the SEAT Tarraco, which will expand the range and enable us to reach new customers. However, we are also going to have to deal with the possible effects of the new WLTP type approval standard, just like every other car manufacturer".
From January to June, SEAT sales went up thanks to the excellent results obtained in the major European countries, which all posted double-digit growth. Spain spearheads SEAT deliveries with 62,200 cars (+14.9 per cent) and the brand heads the list of registrations and top-selling models, with the Leon and the Ibiza.