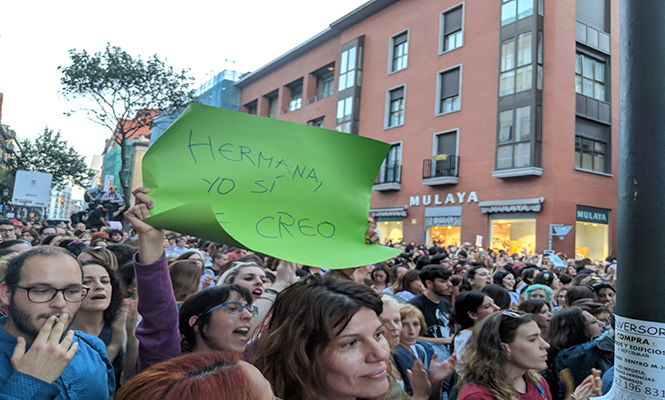 THE notorious "wolf pack" group of young men convicted of sexual abuse in Spain have been ushered out of a swimming pool in Andalucia.
Bathers recognised members of the group at the Palomares del Rio public pool in Sevilla, and angrily confronted them.
The case involves five men allegedly sexually abusing an 18-year-old woman at the San Fermin festival in Pamplona in 2016.
It became a national scandal with widespread protests, but the men have been provisionally released pending the outcome of an appeal.
Local mayor Juana Caballero issued a statement saying: "We will not allow Palomares del Rio to become a refuge for rapists or criminals."
The men are nicknamed after their Whatsapp group "La manada" (the wolf pack), in which they reportedly boasted about their actions and recorded the attack.
They were acquitted of rape but were sentenced for sexual abuse.