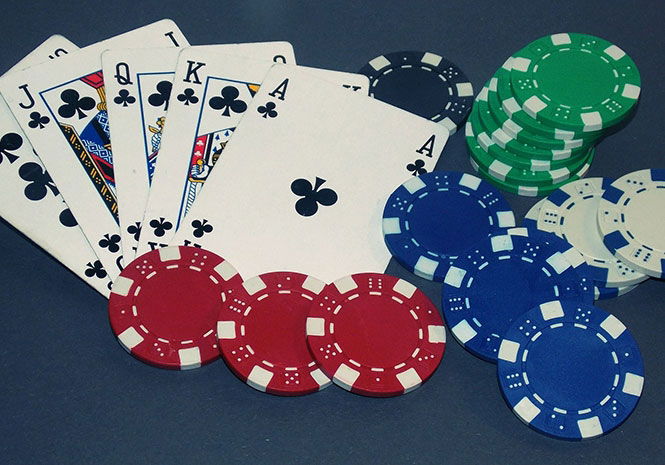 THE World Series of Poker, more commonly abbreviated to WSOP, is an internationally renowned tournament that draws the biggest names in the game and earns extensive media coverage thanks to the high octane action it delivers.
With a legacy stretching back almost half a century, this year the main WSOP event played host to a hotly contested series of clashes, with more than a few surprises occurring along the way. 
To get you up to speed, here is a look at how some of the most important match-ups played out between July the 2nd and 14th.
WINNER TAKES ALL
Even getting a foot in the door of the WSOP is an impressive feat, but to take the main prize in the tournament is an achievement that most players can only dream about. This year the winner was 33-year-old John Cynn, who secured a prize pot of just over $9.5 million (£7.3 million) after enduring a 10-hour tussle with Tony Miles at the final table.
Two years ago Cynn was only able to finish 11th overall, but he said that this was still an honour in its own right following his success last month.
Furthermore, this is the first WSOP bracelet that Cynn has managed to earn, which will help to cement him as one of the leading lights in modern poker, ushering in a new generation of players who are hungry for big wins like this.
TEAM TACTICS TRIUMPH
WSOP sponsor 888poker revived their own team-based event during the competition this year, following on for the success of its maiden outing in 2017.
Seven teams consisting of three players apiece kicked off the event, pulled from countries including Sweden, Germany, Canada and Brazil.  Ultimately it was Team United Kingdom that took the top spot, earning 400 points over four days of play.
Each of the members of this winning team has also earned themselves entry into the WSOP 2019 main event, which could be their next big step on the ladder to high profile success in the poker world.
The fact that one of the British players, Billy Chattaway, got to participate in this year's competition as a result of qualifying through an online tournament, shows how impactful digital poker has become on land-based events.
DRAMA DOMINATES
Veteran player Phil Hellmuth has never been one to keep his opinions to himself, so it's arguably unsurprising that he got a bit too vocal during the WSOP 2018, flinging expletives and putting fellow competitor James Campbell off his game.
Thankfully this outburst did result in a positive outcome for Campbell, as Hellmuth admitted that he was wrong to act out and said that he would happily pay for his rival to enter next year's main event.
This shows that even the feistiest personalities in the game can recognise their own faults and accept the blame when something goes awry. That way spectators get the best of both worlds; an exciting viewing experience, a bit of follow-up drama away from the tables and finally a happy resolution for all involved.
$10 MILLION WIN SETS NEW RECORD
While John Cynn's win at the main event may be impressive, he wasn't the person who walked away with the most cash at the WSOP 2018. That accolade went to Justin Bonomo, who triumphed at the $1 Million Big One for One Drop event and managed to set a new record in the process.
With a total of $10 million secured from this single event, Bonomo was instantly catapulted to the top of the list of the all-time tournament money winners. This pushes the previous record-holder Daniel Negreanu off the top spot, although the man himself took to Twitter to state that he was glad to see his tenure come to an end in such style.
Bonomo puts his success down to a number of factors, including a whole heap of preparation and study carried out right up until the event got underway. He was even honing his skills during breaks in play, while also relying on meditation to focus his mind and keep calm under pressure.
The WSOP 2018 offered excitement of all kinds, and it is set to return next year with even more high stakes action.