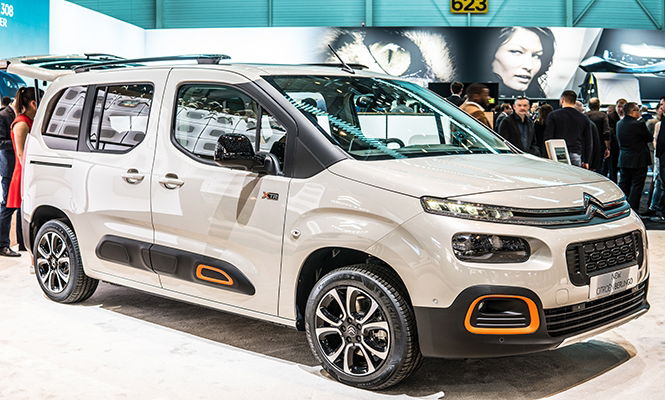 FRENCH manufacturers have a strong record in producing no-nonsense vehicles, but the new Citroen Berlingo promises to be a cut above.
Like its predecessor, it's based on Peugeot-Citroen's successful Berlingo/Partner small commercial vehicle, in this case the third generation.
It is essentially a van with the side panels cut out to create rear windows and the side-hinged back doors replaced by car-like tailgate, but it's also much more than that.
Inside there is plenty of practical storage space, including a classy overhead unit running the full length of the cabin, and underfloor cubbies in front of the rear seats.
A copious glass area and a full length sunroof provide a light, airy feel, and while the stacked dashboard looks a bit basic, those who aren't keen on a sea of buttons will be satisfied.
As with the rest of the vehicle, the Berlingo has everything you need and nothing you don't.
The three rear seats fold individually, and are accessed by sliding doors on both sides, which are a real bonus in tight car parks.
At the back, the huge tailgate opens horizontally to reveal 775 litres of luggage space with the rear seats in place.
With them folded, there is a remarkable 4,000 litres of space and the dual-height parcel shelf is set high enough to accommodate a bicycle without having to remove or twist any parts.
Overall, those looking for a no-frills, fit-for-purpose and excellent value family vehicle should look no further.