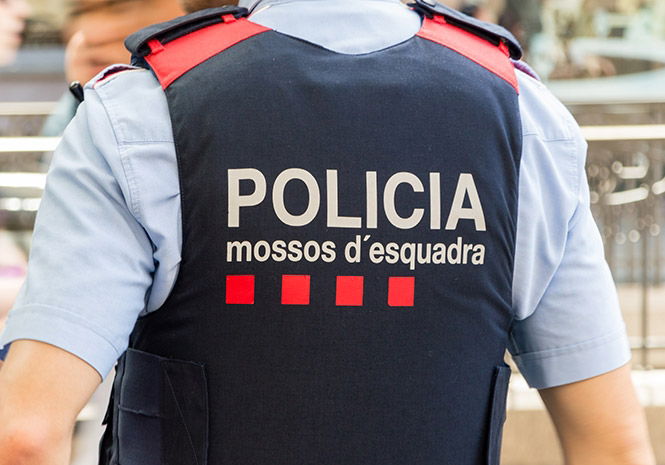 POLICE are treating yesterday's knife attack on officers in Spain as a 'lone wolf' terror incident it was announced during a press conference yesterday afternoon (Monday).
The 29-year-old Algerian, named by sources as Abdelouahab Taib, arrived at the closed police station in the town of Cornella de Llobregat near Barcelona at 5.45am and repeatedly pressed the intercom buzzer to be let in.
Mossos regional police commissioner Rafel Comes told a press conference that after police allowed him in, the man pulled out a large knife and lunged at officers in a clearly premeditated desire to kill an agent.
"The officer used her gun to save her own life."
He said, "The man shouted "Allahu Akbar" (God is great) as well as words the police officers did not understand.
"We are treating it as a terrorist attack", said Mr Comes.
After a meeting of the Counter-Terrorist Coordination Cabinet the Minister of the Interior, Miquel Buch, said that, with information currently available, we are treating it as an "isolated incident" terror attack.
Yesterday afternoon neighbours of the attacker's house were evacuated while specialists, including an explosives unit, conducted a search.
The Mossos police say they have no record of jihadist background on the part of the man who was legally resident in Spain with an NIE.
It is reported that last week the attacker separated from his wife, a Spanish convert to Islam, who had two children from her previous marriage.
The Cornella police station remains closed and security at other Mossos premises has been stepped up.
Spain's national terror alert warning remains at level four – one down from the maximum threat.