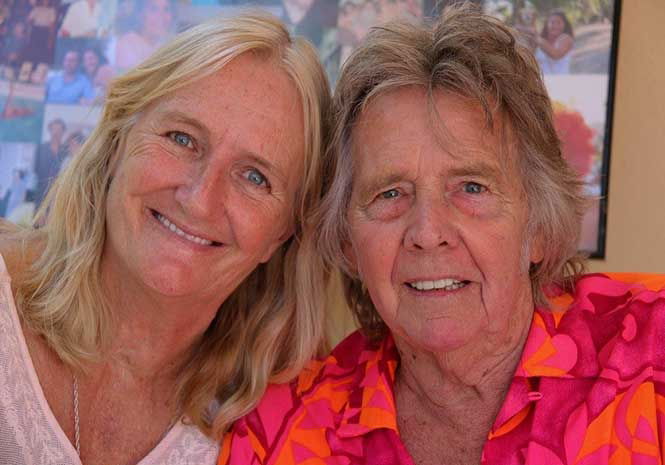 MEL WILLIAMS, the Costa del Sol's Number 1 rocker has passed away aged 75.
The professional entertainer, born on June 9, 1943 had lived and worked on the coast for over 40 years after arriving in Spain in 1974.
At the tender age of 14, he had his own skiffle group with his brother Ron, singing in talent shows.
When he was 16 he joined the Merchant Navy and went ashore whenever he could with his guitar to sing and play in any bar that would have him.
In 1961 Mel and brother Ron performed rock n roll and country music throughout the Middle East.
Then, returning to Europe in 1963, the brothers had hits in France and performed with Little Richard, Bill Haley, The Rolling Stones and Gene Vincent among others.
1965 found Mel working in top cabaret spots all over Europe and he even had a number one hit in Argentina "Raindrops are falling on my head" – but sung in Spanish!
In 1974 Mel was Entertainments Manager for Holiday Club International before arriving in Puerto Banus where he worked the clubs and started to build a reputation.
He opened his own beach bar (aptly named Mel's) in San Pedro de Alcantara in 1984and then the legendary Banana Beach. He performed regularly at both venues.
Mel never stopped singing until the end.
His Facebook profile said, "My hands can do so many things but cannot hold back the hands of time."
He lived in Alora with wife Sally and leaves four children.
Tributes have poured in for the Costa del Sol's Number 1 rocker.
Kath Carter said, "The world has lost another legend. My sincere condolences to Sally and all the family. RIP Mel Williams. You will be sadly missed by so many.
Always a true gentleman and friend. You sure knew how to Rock and Roll."
Nick Holland-Morgan wrote, "Rest in Peace Mel! Always proud of your Welsh connections! The outpouring of sadness is true testament to the fact you were much more than just "almost famous" but very widely loved and respected! I think you'd be overwhelmed! Our thoughts and prayers with Sally and all your family and friends!"
Rhiannon Tree added, "Devastating news, I know you will be "still rockin" up there in rock n roll heaven. The coast will never ever be the same, the world has lost another legend and one of the nicest people I ever knew. RIP you lovely man Mel Williams 🙁 XXX"
Writing on Facebook Carlos White said, "A terrific man in every sense. I had the pleasure of meeting him on numerous occasions. The tribute to his life in Puente Romano topped them all. Ripples of his loss will be felt all over this coast and beyond. A truly sad day. My thoughts are with Sally and all the family."
Martyn Wood wrote, "So sad and stunned to hear that Mel has passed. You 'were' famous Mel, and loved by many. RIP"
Laura Oldfield added, "Can't believe what im reading. A music legend to me and many others ❤"
Steve Cameron said, "Rock and roll legend. Have had the pleasure to play with him on a few occasions. He will be in peace but I doubt he will ever rest!"
"RIP Mel. The coast has lost a gentleman and a legend. Fantastic guy who gave so much to charity. Shocked beyond belief," said Michel Euesden, MD of the Euro Weekly News.
Mary Harboe wrote, "This is impossible to believe and take in. Sincere condolences to Sally and the family. So very sad – Mel was an integral part of the Costa Del Sol. He was loved and much much more than 'almost famous'."
################ UPDATE ################
Details of Mel's funeral have been announced. Read all about the planned celebrations of Mel's life here