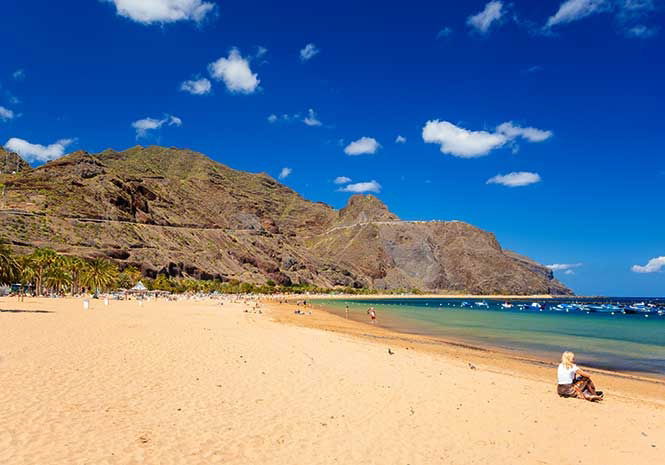 A NEW survey for the Best European Beach Holiday Destination 2018 for Brits has awarded Spain an amazing four of the top five spots.
Tenerife has been named the best beach holiday destination in a survey of British families by holiday specialist On the Beach.
Almost one in five (19%) of people said the volcanic island, that attracts more than two million British holidaymakers to its shores each year, is home to Europe's best coastline.
The Balearic Island of Mallorca was named the second favourite beach destination with 18% of the votes, followed by the Costa del Sol with 13%.
Portugal's Algarve was named the fourth favourite beach holiday destination for families with 11 per cent of the votes, followed by Spain's Gran Canaria in the Canary Islands in fifth place.
The survey also revealed that when it comes to holidays, most families believe they can find better deals when they go abroad compared to sticking to UK holidays.
In fact half of the British families polled said they believe a week's holiday abroad is cheaper than a week's holiday in the UK, while 30 per cent said a holiday abroad costs about the same.
Alan Harding, Marketing Director at On the Beach said, "Spain has been a hotspot for many years and our survey shows that overall, it remains the most popular destination for sun-seeking Brits.
"The high cost of hotels, train travel and domestic flights make a holiday in the UK expensive, which is why so many of us prefer to head to Europe's beaches for our week in the sun."
Brits' TOP TEN European beach holiday destinations for families:
1. Tenerife
2. Mallorca
3. Costa del Sol
4. Algarve
5. Gran Canaria
6. Cyprus and Lanzarote
7. Costa Blanca and Ibiza
8. Turkey