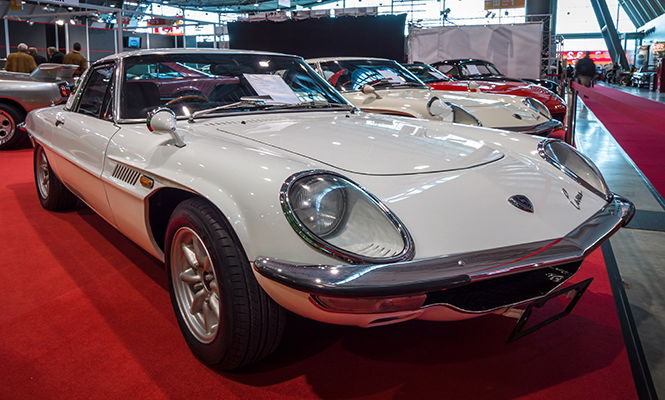 INTEREST in Japanese classic cars of the 1960s and 1970s is on the up and one of the undoubted stars at the moment is the Mazda Cosmo Sport.
It was an innovative and diminutive coupé that set the company on a path to perfecting rotary engines for its road and racing cars, and the 1967 Cosmo is the one that started it all.
A willingness to confront technical challenges head-on has been a defining Mazda trait for decades, ever since the firm bought into the rotary concept with NSU in the early 1960s.
There were many technical issues to overcome, not least the scraping of the combustion chambers by the tips of the rotors.
Mazda's engineers referred to this as the "devil's nail marks" but after extensive testing they developed a new apex seal that solved the problem.
Known as the Mazda 110S in export markets, 343 of the first series were built before an updated car was introduced in 1968 with a bit more power, along with a longer wheelbase and a five-speed gearbox.
Only 833 of the latter were built: a total production of less than 1,200 cars underlining quite how rare the Cosmo Sport really is.
It is a delightful little car to drive and the characteristic rotary buzz and free-revving nature are both hallmarks of the Wankel engine.
The beautiful design is an odd mix of European and American styling influences, and the name reflecting space-race inspired optimism.
Mazda's enthusiasm for proving rotary technology in racing started with the 1968 Marathon de la Routes, continuing through the next two decades, culminating with a win at the 1991 Le Mans 24 Hours for the ear-splitting 787B.