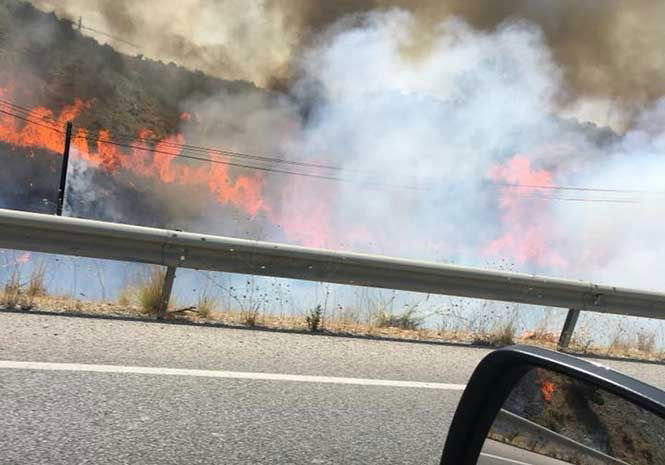 SOCIAL MEDIA is ablaze with reports of a fire breaking out this afternoon (Saturday) on the Costa del Sol.
Facebook user Daniel Enquist says the fire is on the Benahavis road behind Mercadona and Gazules del Sol.
"I just reported it to emergency services.
"It's very close to the houses in La Alqueria.
"Unfortunately it's windy, I hope they get it under control quickly.
Des Joseph has shared a dramatic photograph of a roadside verge ablaze but says the emergency services are on their way.
Infoca has confirmed the blaze and said that one helicopter and 18 specialist firefighters are at the scene.
At 5.30pm they confirmed the wildfire was stabilised and they were now working to control it.