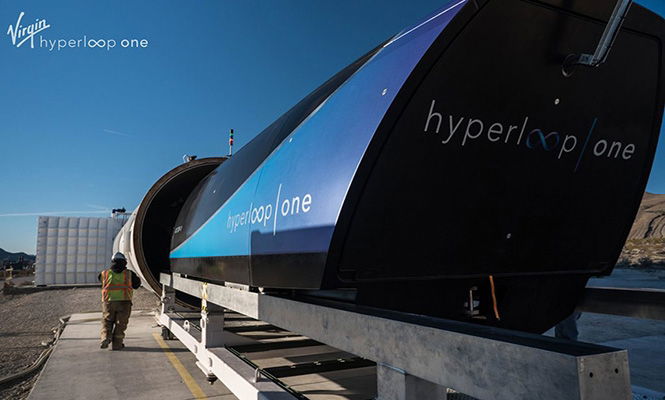 SPAIN has signed an agreement with Virgin Hyperloop One to build a research and development facility for a near-supersonic rail transit system in the south of the country.
The Spanish state-owned rail infrastructure company ADIF has signed a deal with Hyperloop One which will see further development and testing of the revolutionary transport system commence in Bobadilla, Malaga by 2020.
The Virgin Hyperloop One is a fresh take on transportation, essentially a shuttle that travels using magnetic levitation in an ultra-low pressure tube to minimise air resistance.
Speeds of 387 km/h (240 mph) have already been achieved during testing in the States but the system could, theoretically, travel faster than the speed of sound.
Virgin Hyperloop One chief executive team Rob Lloyd said, "By investing in the development and testing of Virgin Hyperloop One, Spain is extending its long tradition as an innovative, global transport leader.
"We are excited to partner with such a forward-thinking country in developing the next generation of transportation,"
 It is understood that the company will receive €126 million in the form of loans and grants to set up the new facility.
ADIF said the centre could create 250 highly skilled jobs in the next five years.
The rail infrastructure company said Virgin has chosen Spain for its hyperloop tests thanks to ADIF's engineering and technology expertise, the availability of highly qualified talent and the fact that Spain is a leader in high-speed rail travel.
The new facility will be located in the Railway Technology Centre in Bobadillas where there are already around 60 companies working in different areas of innovation in railway technologies.
A taste of what Spain can expect from the Hyperloop testing  Credit: Virgin Hyperloop One / Youtube