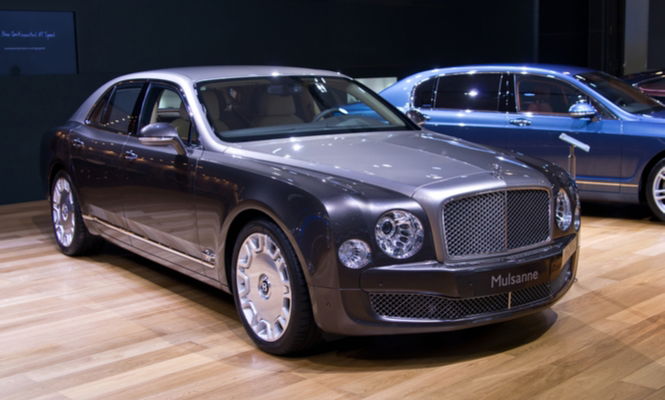 THE new limited edition Bentley Mulsanne has been unveiled – and it is a stunning example of the luxury that the marque is so rightly renowned for.
The Mulsanne W.O. Edition by Mulliner was conceived as a homage to the founding father of the company.
To follow this theme, the Crewe based manufacturer has cleverly decided to incorporate a real piece of Bentley history in every car.
Each of the 100 limited edition Mulsannes, will have a slice taken from the original crankshaft taken from W.O. Bentley's personal 8 Litre car displayed in the interior.
It was the last model he designed for the company, way back in 1930.The crankshaft was removed and put into storage with no one quite sure what to do with it – up until now that is.
The Mulsanne W.O. Edition can be specified on any of the three-model Mulsanne range, based on customer preference. Key features include a colour split interior cut from Heritage Hide reflecting the patina of vintage cars, elegant Beluga black wheels, and a stunning cocktail cabinet or bottle cooler featuring a slice of W.O.'s own 8 Litre crankshaft set into the armrest.
This special model will make its public debut at Monterey Car Week in California USA in late August, with customer deliveries starting in 2019 – Bentley's centenary year.
The new Mulsanne W.O. Edition by Mulliner draws on design cues taken from the 8 Litre – built in an era that has been defined as the 'golden age' of motoring in Britain. Just 100 examples will be handcrafted by Mulliner.
The interior displays a range of exquisite features inspired by luxury living in the 1930s – key to which is the Mulliner illuminated cocktail cabinet. A marquetry scene on the handcrafted unit – depicting the geometric front matrix grille and headlight of the 8 Litre – reveals a display window, inside which a piece of the crankshaft from W.O. Bentley's own 8 Litre car is showcased.
To create the marquetry scene, a number of different veneers and materials were used. Four different wood types give contrast and depth to the piece, while aluminium is used to achieve the highlights, signature and geometric pattern. The diamond-like borders that run parallel to each side add to the contemporary look while retaining an art deco feel.