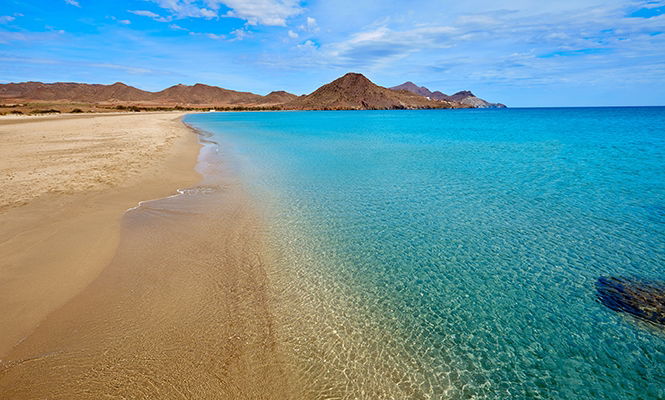 EMERGENCY SERVICES personnel were called out to a beach in the Nijar area of Almeria after receiving reports of a corpse sighted in the water off the shoreline.
Guardia Civil officers, medical personnel, Local Police and coast guards were despatched to Los Genoveses beach after two witnesses reported seeing the body at around 8.50pm on Saturday.
The body was found around 250 metres out to sea.
Andalucia's 112 Emergency Services line confirmed the find on social media at around 1pm on Saturday afternoon.
The Guardia Civil said legal protocol had now been activated following the find. The body is that of a man but its identity or the reason why it reached the Nijar beach is currently unknown.
The news comes as emergency services found two bodies in the space of less than 24 hours in the Cabo de Gata area last month.