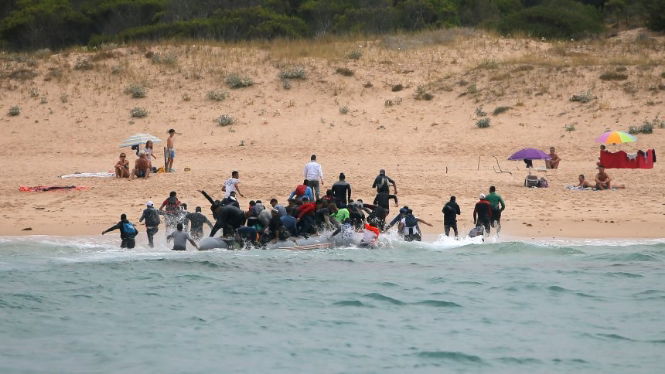 THE European Commission has allocated an additional €3 million in emergency funds to help Spain cope with a surge in migrant arrivals via the Western Mediterranean route.
This extra aid package brings the total amount of emergency funding for migration recently awarded to Spain to €30 million, said the Commission in a statement.
Most of the money will go towards covering the costs of deploying extra staff from the Guardia Civil along Spain's southern borders.
The announcement comes as Dimitris Avramopoulos, European Commissioner for Migration, visited Madrid on Friday (yesterday) to discuss cooperation on the issue.
Spain has become the main point of entry into the EU from the Mediterranean, as a clampdown on the route between Libya and Italy has taken hold.
According to the UN's International Organisation for Migration, 18,600 migrants have reached Spain by sea from Morocco so far in 2018.