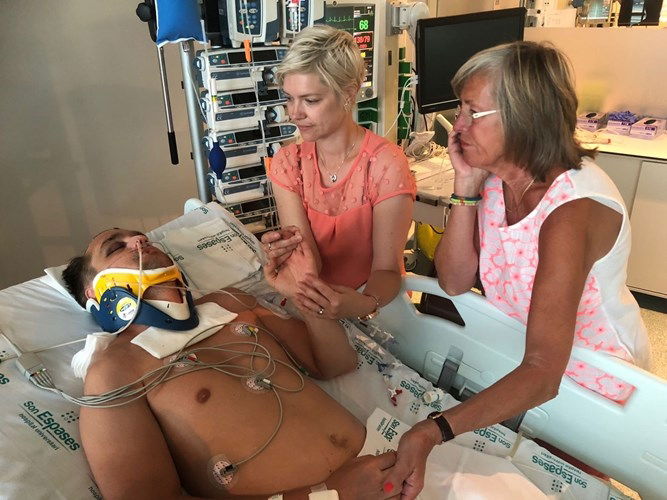 A BRITISH man who was paralysed after hitting his head when diving into a Mallorca pool is back home after £71,475 (€80,223) was raised on a fundraiser web page.
Keith Dungait, 42, who was not insured, has now had surgery in the UK but it is not known if he will fully recover.
The dad-of-two suffered neck injuries and was paralysed after the incident on July 5.
Keith´s family had to raise cash to fly him home by air ambulance and help pay medical bills. He has now been transferred to James Cook University Hospital in Middlesbrough and had an operation to stabilise his neck.
Mr Dungait remains paralysed from the waist down and medics stay unclear on the level of potential recovery. Wife Christina said her husband is confident he will be able to walk again.
COSTLY: A private jet was financed to get Keith home
Credit: Justgiving.com / Facebook