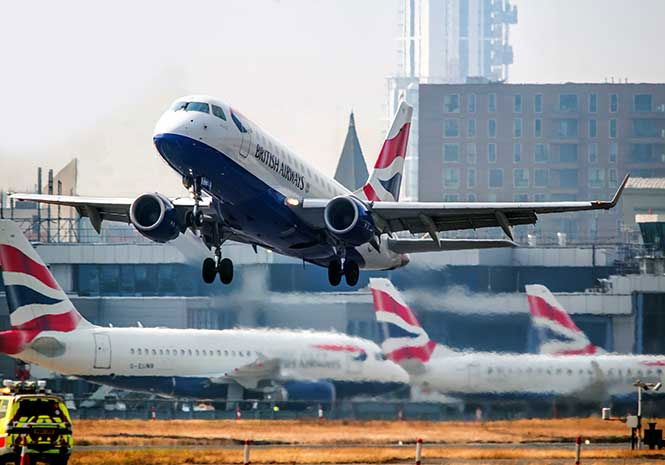 BRITISH AIRWAYS ejected 20 passengers off a flight to Spain's holiday island of Ibiza – because the heatwave in the UK made the plane too heavy to take off.
A total of 14 flights from the London City Airport were affected last Friday by temperatures which reached a blazing 35 celsius.
The London City Airport's short runway means that planes have to take off at a steeper angle than at most other airports. And the airline exlained that the high temperatures affected the air pressure meaning that aircraft could not take off unless they shed weight.
The airport said: "London City Airport was affected by the extreme heat which meant, to operate safely, unfortunately passengers needed to be offloaded from 14 British Airways flights.
A BA spokesperson said: "Like other airlines operating from London City Airport, British Airways flights were affected by the extreme heat.
"Because of the unique nature of the airfield, with a short runway and steep take-off, extreme temperatures affect air pressure so aircraft weight has to be reduced.
"This meant regrettably we were forced to offload 20 customers from our Ibiza service.
"We worked with them to provide hotel accommodation and re-booked them on flights the following day."