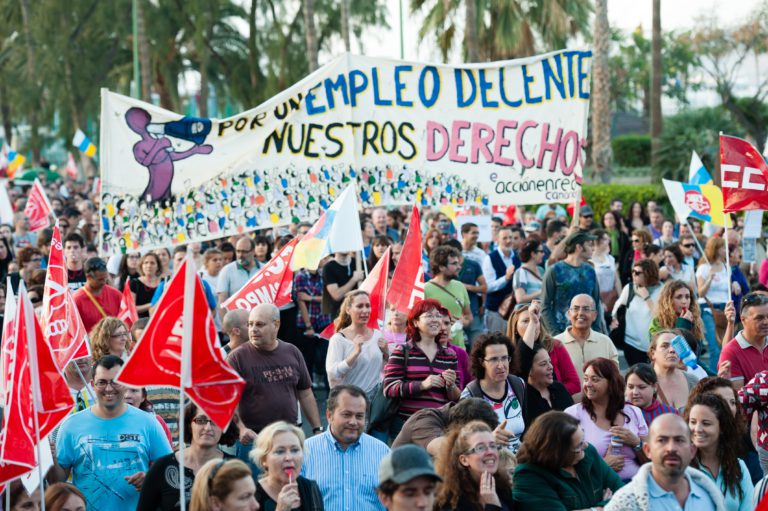 ACADEMICS from a Tenerife university have claimed that more people have died due to austerity policies implemented in Spain after the recession than were killed during the country's Civil War.
The University of La Laguna academics, publishing in a United States-based journal, claimed death rates spiked from 2011 to 2015 when spending cuts were first made.
The results are reportedly controversial. Another study was published in the same issue which sought to counter the claims on the grounds of statistics recording changes.
Researchers working with National Institute of Statistics (INE) data and in collaboration with Tenerife's Hospital of Nuestra Señora de la Candelaria claimed almost 505,560 deaths were connected to cuts.
Estimates of the death toll from the Spanish Civil War range from 200,000 up to two million at the highest depending on whether those killed outside of combat are counted.
Their findings are set to be published in the August edition of the Journal of the American Society of Public Health.
Academics including lead author Professor Antonio Cabrera de Leon, a public health specialist, claimed data showed a 29 per cent rise in mortality rates from 2011 compared to predictions.
Researchers compared the findings with those from the United States and found death rates there rose by around 8 per cent during the same period.
Academics concluded the "marked" increase in mortality between 2011 and 2015 was linked to the introduction of austerity in Spain.
The forthcoming edition of the society's journal also features an article from researchers seeking to discredit the findings.
Academics from the London School of Economics, the University of Las Palmas de Gran Canaria and the Autonomous University of Barcelona claimed data collecting changes caused the spike in deaths. Cristina Hernandez-Quevedo, Beatriz Lopez Valcarcel and Miguel Porta added there was an uninterrupted growth in public spending in Spain with the exception of 2012. Government cuts approved in that year saw money for public health fall by 6 per cent.
The counter study claimed there could be no link between rising death rates from 2011 and those cuts as they were not implemented until the following year.
The counter study stated that austerity had had a significant impact on many Spaniards and had increased inequality.
Researchers added that despite this there was no link to be found between death rates and spending cuts. The University of La Laguna has said that it plans to review the study from its academics.