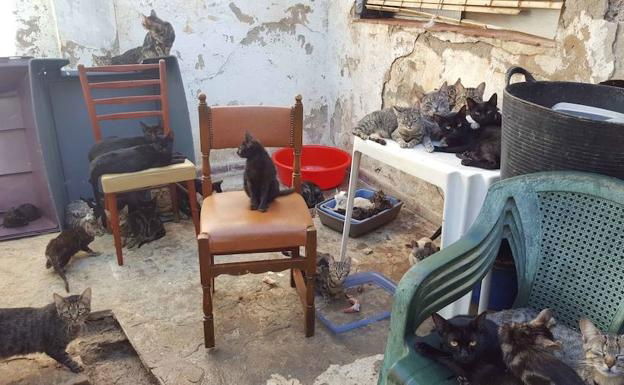 POLICE OFFICERS were shocked to find more than one hundred cats confined to a small apartment after neighbours reported 'an appalling smell' in Malaga. 
The Nature Protection Group (GRUPRONA) branch of the Local Police entered the 40-metre-square apartment in the heart of Malaga city to liberate the cats. 
They were shocked to discover the state of the living quarters, strewn with rubbish, faeces and a mountain of hoarded items. 
Neighbours notified the authorities, complaining of the foul odors and the recurrence of loud noises, particularly during the night time. 
The offender had crammed so many of the cats into his flat that he had no idea how many animals he was residing with when quizzed. 
His initial estimation of 45 cats fell short by 56.  101 cats were freed in total.
Afterwards, the man conceded that the situation had "gotten out of hand".
The cats lacked pet passports, microchips and lacked basic health care requirements so the police, aided by municipal workers captured all the cats after three separate visits.
Footage from the flat as Local Police aided the cats. Credit: Local Police