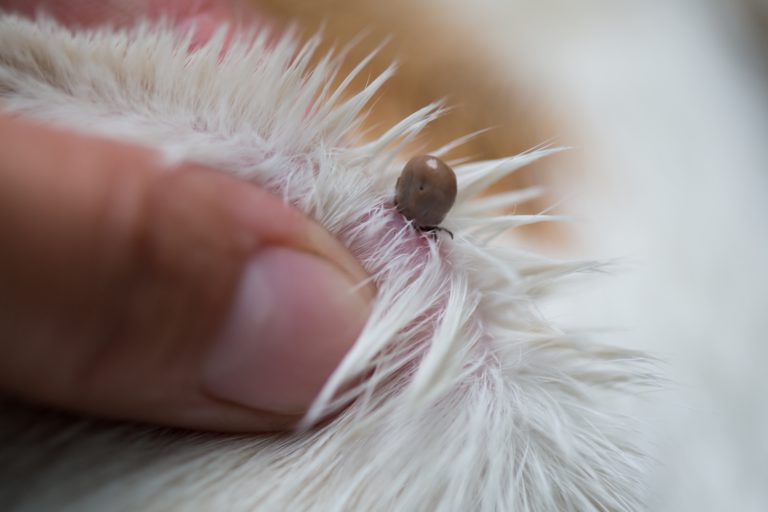 PET owners should regularly check pets for fleas and ticks but this becomes more important during the Summer months when they are spending more time outdoors.
It is very difficult to prevent your dog's exposure to ticks. They attach themselves when you take your dog for a walk especially in wooded areas or amongst long grass and bushes.
They attach themselves by inserting their mouths under the skin of the dog, then proceed to feed on the animal's blood.
Removing ticks takes great care. The best method is using a pair of fine tweezers to grab the tick as near as you can to the skin of the dog pulling steadily without any twists. Once removed clean the area with alcohol. Never crush a tick with your fingers. Dispose of them by either dropping in alcohol or flushing down the toilet. Your vet will happily give you advice if you are worried.
If left unattended ticks can cause severe diseases in dogs. The most commonly known is Lyme Disease which can cause arthritis and swelling of the joints .
Humans can also be infected by Lyme Disease but it is important to know that they do not catch it from their dog. Both humans and dogs get the disease from the ticks they come into contact with.