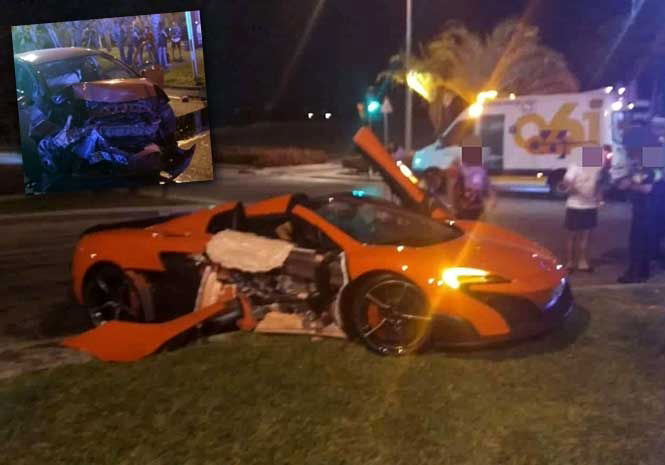 TWO high-powered sports cars have been written off after an alleged street race on the Costa del Sol.
Photographs posted on social media show the mangled wreckage of two cars, one of which is understood to be a McLaren.
Emergency services attended the smash in San Pedro de Alcantara near Marbella but there are no details about injuries to the occupants of the vehicles.