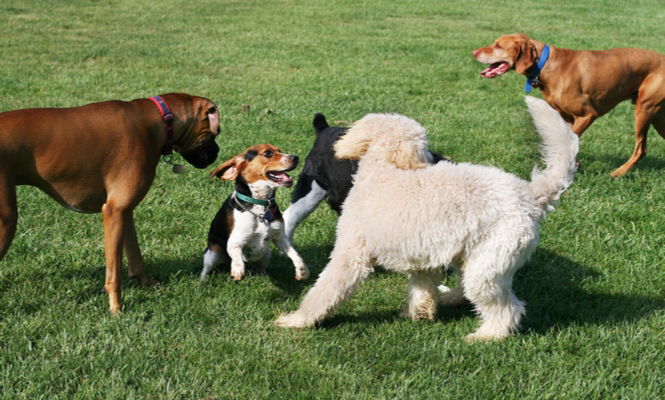 A FEW weeks ago I received an email from a trainer in Houston Texas, Jason Vasconi, who had heard of my work through the late Dick Russell and was coming over to Mallorca to work a workshop Here is what he wrote:-
Hello David,
My name is Jason Vasconi, and I am a dog trainer living in Dickinson, TX USA.  I learned about socialising dogs with the late Dick Russell, 13 years ago, and now hold a dog socialisation class that attracts anywhere from 80 to 120 dogs every Saturday morning.  It may be the largest dog socialisation class in the world.  From what I know, your influence on Dick was what gave him the knowledge and confidence to socialize dogs on a large scale.  I am teaching a workshop on Mallorca from June 14-16.  We fly out to go home on June 21.  After the workshop my wife and I plan on doing some sightseeing around Spain.  I am not sure exactly where you are located or even if your schedule would permit, but I would love to meet you. 
 Let me know what you think.
 Jason Vasconi, CDT, CDTA, PDTI, JSDT1
We met on Sunday night and to my delight I also met Barbara De Groodt Owner at From the Heart Dog Training Salinas, California Area. Barbara is a delight; she certainly knows the canine industry inside out and is full of laughter it was my pleasure to meet this one-off lady.  We had a great night when I left them I learned much from them and have not laughed like this for years.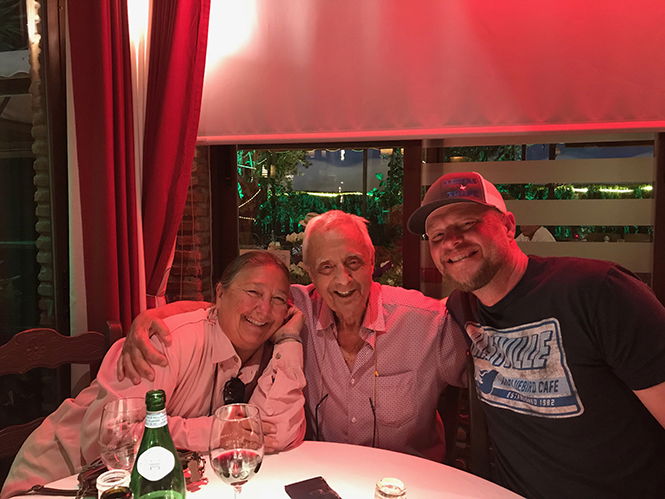 So what is canine socialisation? And who is Dick Russell?  
I have been involved in dog training for over 65 years during which time I have used methods that I was taught in the Israeli Police and some which I invented for my own working systems. All those involved in the UK canine industry really have to thank the late Barbara Woodhouse who in the 1960s-70s introduced dog training with her famous phrase 'walkies,' and in my opinion Barbara a pioneer. Prior to Barbara Woodhouse 90 per cent of dogs were yard/garden dogs living outside, most not even in a kennel.
About 25 years ago I was conducting a school in Fuengirola of a class of about 40 people and I had two dogs that wanted to fight. One was a Rottweiler and the other a standard white poodle. I could not allow this to continue as one can imagine people with small dogs were petrified and it meant that I would have to ask the owners to attend one of my other classes for large dogs.
Next meeting, I asked the owners of these two dogs to stay behind when everyone had gone home. We then went to a very large field area I explained that I was going to try to get these two dogs to be friendly. I muzzled both – not too tightly – and asked the owners to stand with me and promise not to speak or call their dogs. The hunter went off first and as I suspected chased after the Rottweiler which after five minutes was laying on the ground panting whilst the hunter was jumping around. At this stage I removed the muzzles and then they sniffed at each other and became friendly. We then went for a walk and I invited the owners to call and praise their dogs. From that day on they never fought again and always came back when called.
I am an Honorary member of the British Police Canine Services and about 25 years ago George Grayson a big respected name in the canine world and I headed the Police forum which was set up to enable police officers to exchange ideas. There were so many characters and friendly fights but one guy, Dick Russell, did not believe in 'that' mad dogman in Spain letting dogs off leads to fight.
A few months later Dick had obtained a film of my work and announced he owed me a public apology he was using my method he said it changed dogs and that I had brought a new ethos into the dog world. Dick changed his school to free socialisation only. My visitor Jason was one of the breed and simply wanted to meet me and asked how I developed the system what a great man Jason you are and again thank you for travelling to meet me.
The reason why I have written this article for the public is to impress upon you the importance of socialisation the younger the better. Get young pups from 7 weeks to your vet for examination and injections. You vet will inform you when you can start puppies' socialisation and that is when they start. At this stage passing the pup around to your friend and children is an excellent idea.