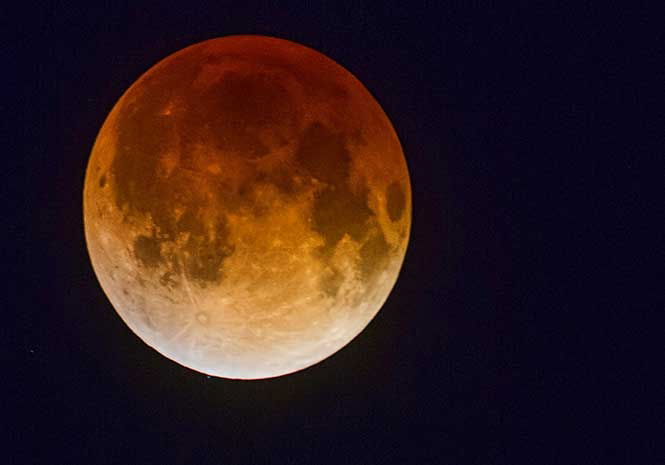 SPAIN should get a perfect view of the longest lunar eclipse of the 21st century tomorrow night (Friday) with clear skies forecast across the country.
According to experts the phenomenon will be visible from all over Spain, particularly in the east and especially in the Balearic Islands.
The eclipse is expected to last up to 100-minutes from around 8.55pm in the east of the country and the blood moon should have a spectacular orange and red colour. 
Spain's National Astronomical Observatory (OAN), has recommended being as far away from the light pollution of street lamps etc to get the best view.
The best areas to see the eclipse will be on the Mediterranean coast, the Balearics, large plains and on the top of  high mountains.
The weather forecast is for a fairly clear sky, although there will be more cloud in the north and some low mists at points of the coast.