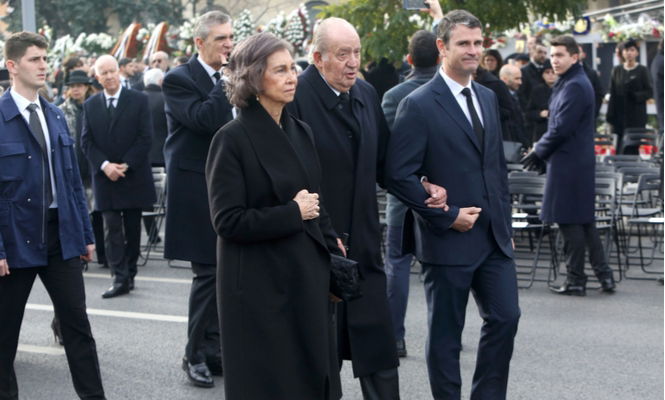 SPANISH Prime Minister Pedro Sanchez has said he is unable to reveal whether the country's ex-king received a tax amnesty six years ago.
It comes after a recording of German philanthropist Corinna zu Sayn-Wittgenstein, 53, a former mistress of King Juan Carlos I, was leaked by Spanish media.
In the audio clip, she claims he benefitted from the 2012 measure, which allowed tax dodgers to reveal all their undeclared assets and income before paying a one-off ten per cent fine.
It was designed to bring in money and reduce public deficit during the economic crisis.
Far-left political party Podemos had demanded Sanchez make the names of those who paid the sanction public, but in parliament he said it is "not possible to review the cases of those who benefited from that amnesty," or reveal their names because it was last year declared void by the Constitutional Court.
"I don't have any idea who benefited from the amnesty," he added.
Podemos lawmaker Ione Belarra said: "The citizens of our country have the right to know if the former king is a fraudster or not."
King Juan Carlos abdicated in 2014 in the wake of a string of scandals, and in the recording zu Sayn-Wittgenstein alleges he had several bank accounts in Switzerland, some of which he submitted for the amnesty while others were kept secret after being put in the name of a cousin.