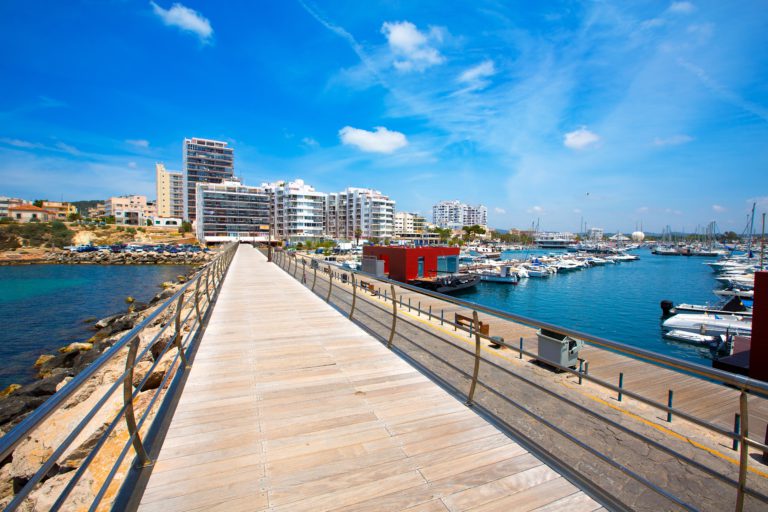 A CHARLTON ATHLETIC footballer accused of sexually assaulting a British holidaymaker in Ibiza has been allowed to fly back to the UK.
Striker Reeco Hackett-Fairchild, 20, had been unable to leave the island for over a month after a Spanish judge ordered him to hand over his passport.
He missed the start of pre-season training and a friendly match against Queens Park Rangers and was warned could be forced to stay on the island for months in the wake of the alleged attack on a 19-year-old woman.
But his lawyer Jaime Campaner successfully managed to fight for his travel ban to be lifted and bail conditions changed.
It comes after investigating judge Carmen Martin Montero agreed to watch videos recorded on his and 20-year-old team-mate Karlan Ahearne-Grant's mobile phones.
The pair were arrested on June 12 alongside pal Olusola Odejayi, 26, after the alleged victim's parents told police she had been attacked in a hotel near San Antonio while on a family break.
Detectives were told that one of the men – later identified as Odejayi – then forced himself on the young woman while Hackett-Fairchild held her down and Ahearne-Grant filmed the scene on a mobile phone.
But it later emerged that the 'victim' engaged in a sex act with the player before the alleged assault, after she confessed to "kisses and sexual things" when quizzed in court.
Asked to specify what had occurred by Campaner she replied: "Oral sex."
She then said she failed to confirm it in her initial police statement due to nerves, while the three men have always maintained their innocence.
And Hackett-Fairchild has now been allowed to fly back to London after Campaner convinced the judge and state prosecutors to watch the videos, which he earlier claimed would prove the women had consensual sex with two of the accused.
Ibiza's Court of Investigation Number Three is reportedly still waiting for the results of forensic tests, after the medic who examined her last month said there were no signs of injury or bruising to suggest she had been raped.
And the judge who initially quizzed the suspects earlier described their version of events as "credible and coherent," and said there exist "reasonable doubts" that a sexual assault had taken place.
Non-footballer Odejayi has also had his travel ban lifted, while Ahearne-Grant remains under investigation for a privacy offence believed to relate to a mobile phone recording he made.
All three must sign on at the Spanish Embassy in London twice a month until the probe concludes, and to date none have been charged.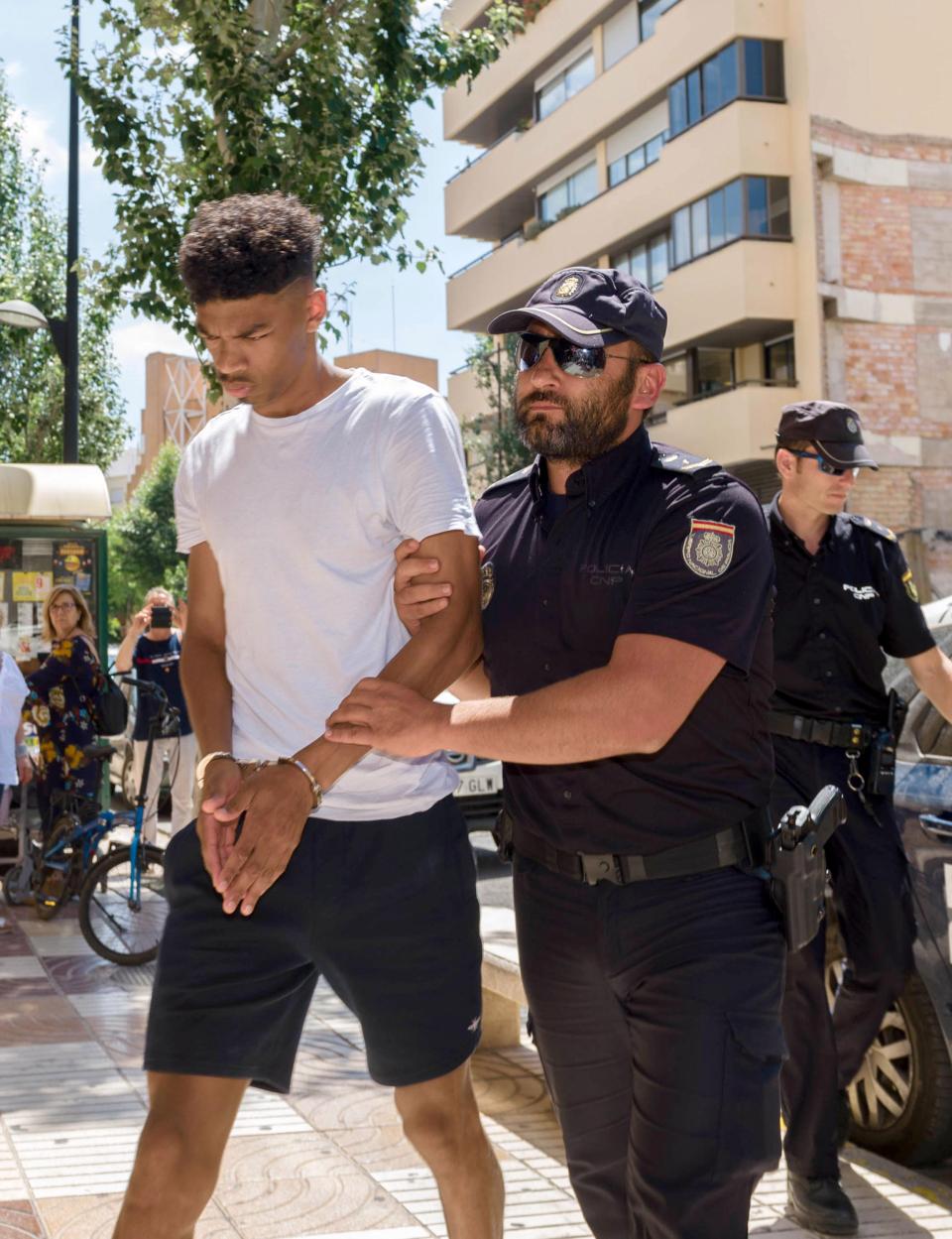 HANDCUFFED: Hacket-Fairchild