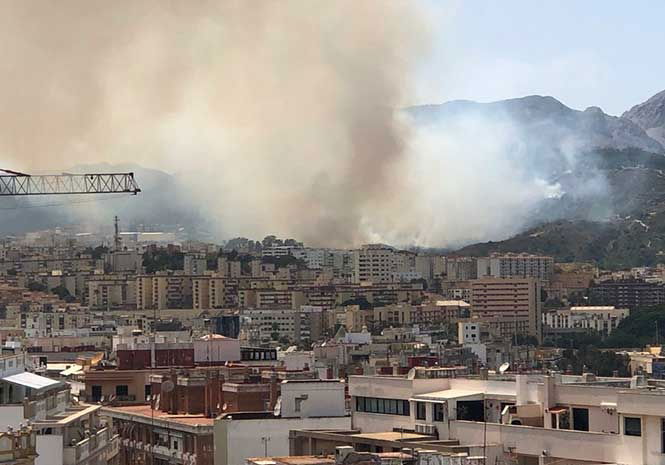 HUNDREDS of people, including a wedding party, have been evacuated and extra air support has been requested as firefighters tackle a major wildfire near a Spanish city.
Aircraft from Malaga have joined efforts to fight the blaze in Ceuta, the Spanish enclave on the north coast of Africa, just 14 kilometres from the Spanish mainland.
The local government of the autonomous city has asked Ministry of the Environment for extra aerial support to help with the task of extinguishing the which was declared earlier this afternoon (Saturday) in the hills of García Aldave, a protected zone for birds.
The fire has led to the eviction of hundreds of people living in Serrallo and Cabrerizas neighbourhoods.
Some 40 firefighters are trying to put out the fire along with security force agents and the Red Cross.
The Military Emergency Unit (UME), is on alert to be mobilised to the area if it is considered necessary.