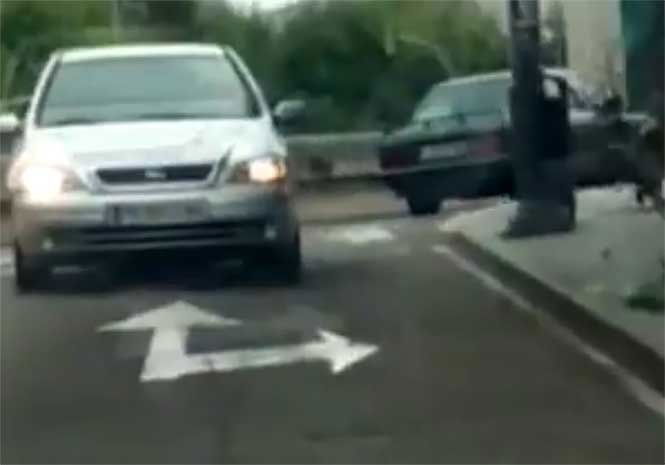 A CAR DRIVER was arrested by police in Spain after he drove backwards in reverse gear through a busy city centre for more than one kilometre.
Astonished motorists called the police and filmed the bizarre incident as it unfolded in the city of Vigo in Galicia.
The driver of the Open Astra allegedly tested positive for drugs after he was eventually stopped by police.
Footage showed him waiting at traffic lights with his hazard lights on before he started moving with the flow of traffic – but in reverse gear.
A woman in a following car filmed the incident and said: 'I can't believe what I'm seeing.'
Police have not released any details about the driver, although he is believed to be Spanish.