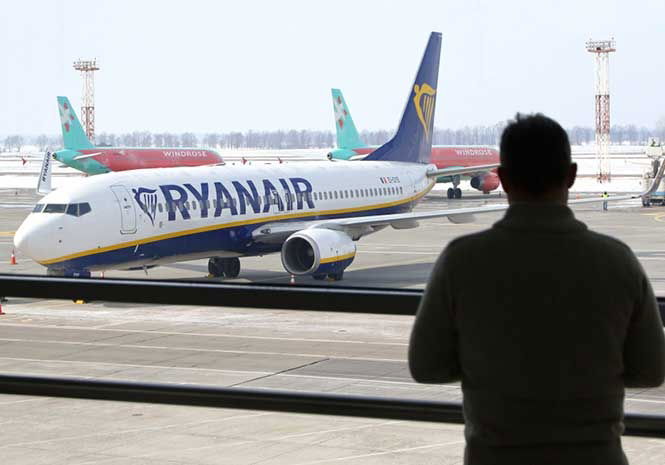 HOLIDAYMAKERS face uncertainty as  Ryanair's Irish pilots have announced plans to hold two more 24-hour strikes.
The Irish Airline Pilots' Association (IALPA) said that strikes are planned for July 20 and July 24, both beginning at 1am.
In a statement the association said: "The union and management found some common ground in talks on the proposal that a joint working group could help the parties agree on a fair and transparent method to govern base transfer arrangements and related matters, but failed to reach agreement on the terms of reference for such a group.
"On a number of occasions in recent months, there have been suggestions that third-party facilitation could assist in reaching consensus on issues of disagreement.
"It is, therefore, regrettable that Ryanair management has so far rejected the suggestion of third party assistance."
Last week a similar strike forced the low-cost airline to cancel 30 flights but a Ryanair spokesperson confirmed: "All 262 of our flights to and from Irish airports operated normally thanks to the great work of our pilots and our cabin crews.
"There was no customer disruption other than the 30 flights which were cancelled the day previously and all the customers switched flights or selected refunds."
No flights to Spain were affected.
The airline said about last week's action: "Given that the strike by 25 per cent of our Irish pilots have achieved nothing, we hope they will now accept our offer to set up a working group to discuss, explain and resolve their issues.
"This would have happened sooner if the union had taken up any of the 21 invitations to meet us."
"We would encourage our pilots to take up our offer of a working group to resolve these issues, but if they wish to hold another unsuccessful strike again, then so be it.
"We will contact customers in due course when we receive details," the Ryanair spokesman said.