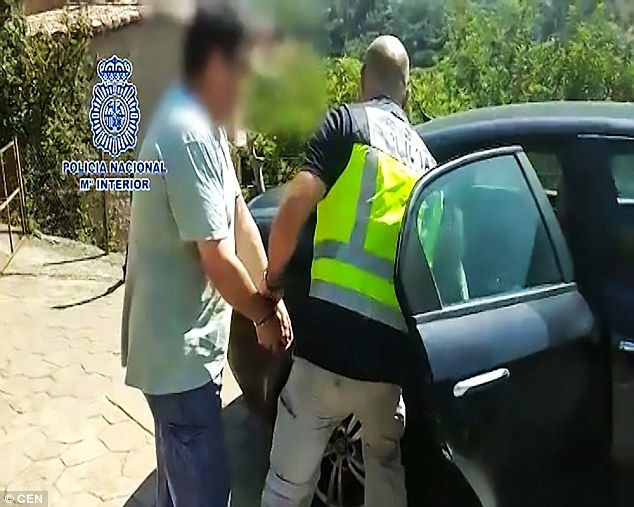 A SO-CALLED shaman has been arrested accused of drugging a string of women with methamphetamine (crystal meth) before sexually abusing them.
The 52-year-old man is alleged by police to have gained the confidence of his victims by passing himself off as a South American mystic who could help them through courses related to meditation and spirituality.
In fact, police allege, he was searching for women of a certain profile – usually around 45-years-old — to drug, sexually abuse and extort money from.
The Spanish Ministry of the Interior says that the man and two accomplices – a woman of 43 and man of 40 — set up a network of 'spiritual' meetings across Spain using local WhatsApp groups to lure their victims.
At the meetings thewomen were initially offered meditation and spirituality courses, but were soon being given a drink the accused dubbed 'Water of Love'. It was in fact a highly potent cocktail of methamphetamine diluted in water.
The victims weregiven free access to the meetings to start with, but were soon being charged between €100 and €175 for attending.
Meetings took place against a backdrop of relaxing music or drums, while during the celebrations the shaman offered his victims the Water of Love. He assured them it would "liberate love", although his real intention was ro assault them.
What began as liturgical celebrations ended up becoming events where both the leader of the organisation and his accomplices distributed drugs to their victims.
Marijuana, the powerful hallucinogenic DMT, the San Pedro cactus – also known as peyote – and psychedelic mushrooms were amongst the narcotics handed out.
Police consider that the shaman endangered the lives of his victims as some of them suffered psychological problems, schizophrenic outbreaks and emotional dependence after the ceremonies.
In some case women suffered breathing problems during the rituals.
So far seven victims have been identified, although police believe the trio operated across all of Spain.
The police operation was carried out by the Judicial Police Brigades of the Provincial Police Station of Alicante and that of the Superior Headquarters of the Balearic Islands, who tracked the trio for months. The leader of the gang and one accomplice were arrested in Mallorca, while the third arrest was made in Santander.
They have been charged with drug trafficking, fraud, belonging to a criminal group and various crimes against sexual freedom.