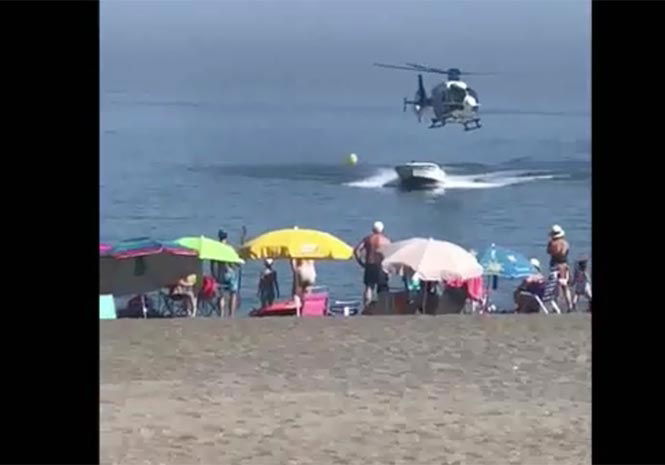 THIS is the moment that a dramatic movie-style boat chase involving a police helicopter ended on a Costa del Sol beach packed with holidaymakers.
It came after a boat suspected of refuelling drug-smuggling vessels in the Strait of Gibraltar fled when detected by police radar.
The semi-ridged boat equipped with two powerful engines tried to flee from the helicopter.
In the video, the driver runs the boat aground before trying to escape on foot. The helicopter followed the suspect while communicating with ground units.
The suspect was detained by a swimmer and an off-duty police officer.