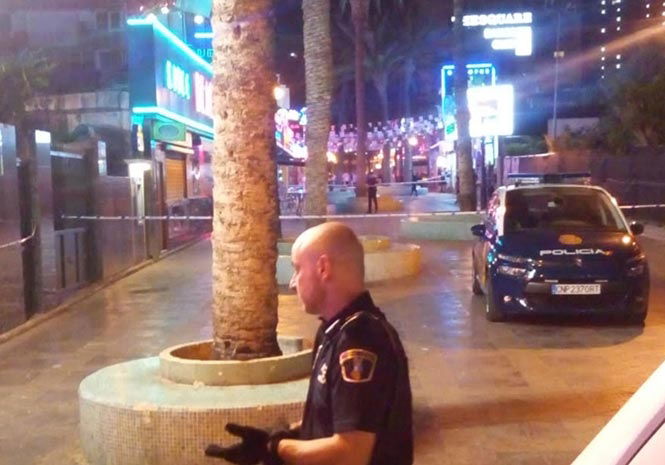 HOLIDAYMAKERS fled the British Square 'Guiri zone' area in Benidorm on Wednesday night as a young man was shot.
In what is currently believed to have been a turf war over drug trafficking, a British holidaymaker was caught in the crossfire and shot in the leg.
Police rapidly closed off the area and shortly afterwards arrests were made in both Benidorm and Villajoyosa hospital, where one was attending having been wounded in the battle.
The shooting, which occurred at approximately 11pm, which was initially thought to be a terrorist attack by those at the scene, caused a social media frenzy, quickly being picked up by the British tabloids.
Several witnesses posted of their experiences.  Mark Johnson tweeted: "We are sat on our hotel balcony and heard three shots, two guys running off and a load of lads chasing them with chairs, there are police everywhere."
Another witness posted: "An altercation started in the main strip, next thing you know there are about 40-50 lads running up the street.  Me and my mum and sister ran into one of the clubs where we heard three to four gunshots. The young lad who was shot, and with his girlfriend, was taken to hospital, there was blood everywhere."