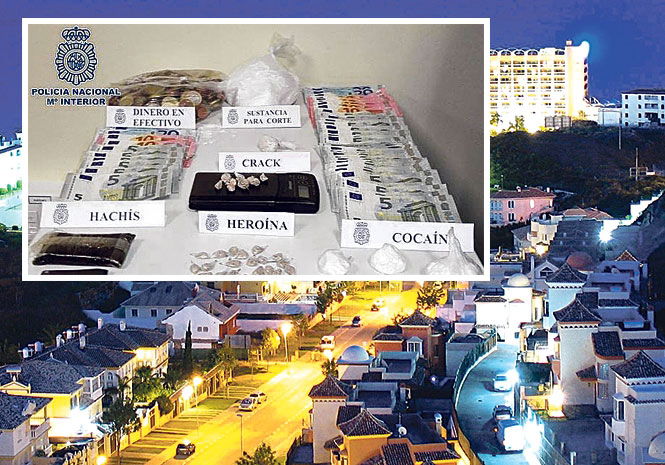 NATIONAL POLICE in Spain have broken up an alleged drugs gang that was selling narcotics from a string of businesses in the party district of Benalmadena.
An operation, codenamed Waka, was put into action after police received several reports that drugs including hashish, cocaine and marihuana were being sold by employees at several bars and clubs in the nightlife area of the town.
After carrying out surveillance, officers arrested six people and searched three houses in Benalmadena and Malaga.
According to the National Police, the gang's ringleaders prepared individual doses of the drugs at their homes, where they were picked up by a network of sellers.
During the operation, the investigators seized numerous doses of drugs already prepared for distribution. A total of 48 grammes of cocaine, 147 of hashish, 522 of marihuana, 2,700 grammes of cutting substance for cocaine and two cans of hashish oil were seized.
In addition, police confiscated €1,500 cash, a vehicle, 16 mobile phones, a tablet and drug preparation paraphernalia.