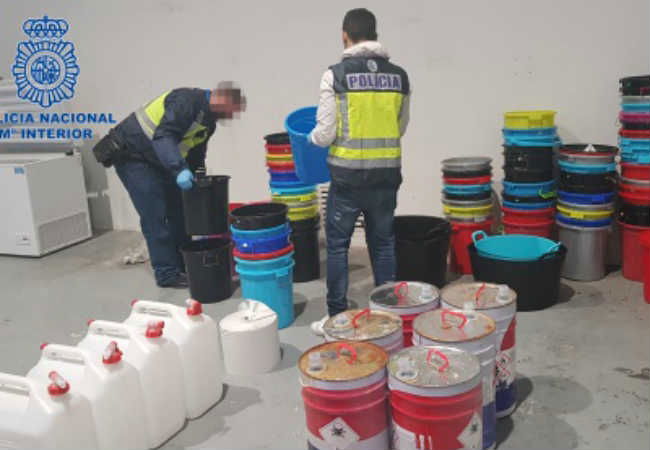 A DRUG laboratory in Irun (Basque Country) has been dismantled by the National Police following a chain of events which take in Ibiza and Bulgaria.
In a combined operation between Spain and Bulgaria, officers had been following the route of chemicals being shipped to both countries in order to allow for the production of drugs such as amphetamine and concluded that the drugs were being sold in Spain and the Netherlands.
The investigation found that a Dutch national living in Ibiza was directing the gang who received shipping containers from South America and South East Asia containing the raw chemicals as well as cocaine.
There were at least two laboratories, one in Varna (Bulgaria) and the other in Irun and after tip offs, officers learnt that there was to be a meeting of the leaders of the gang in Bulgaria and they were arrested there and tons of chemicals were seized.
A simultaneous operation saw the seizure of one ton of similar chemicals from the drug factory in Irun and the arrest of a chemist involved in making the illegal drugs.