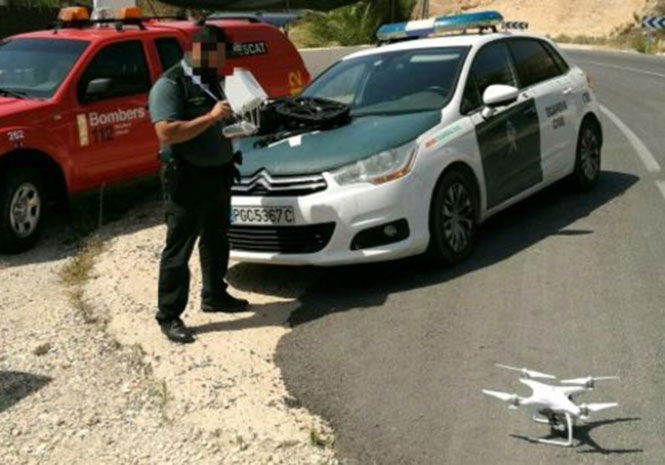 GUARDIA CIVIL officers have used an aerial drone to help find six hikers, five of them elderly, lost in the Sierra de Orxeta.
Officers were called out to the mountainous area, near La Villajoyosa, after being informed the walkers were exhausted and suffering from dehydration. 
The hikers, one aged 40 and the others between 70 and 80, were said to have being affected by high temperatures while walking last Sunday afternoon.
Police used a remote control drone to find the walkers with other emergency services co-ordinated from its findings.
A helicopter was despatched which picked up the six hikers and transferred them to the car park of La Villajoyosa's sports centre. They were met by medical personnel on their arrival.
Emergency services said all the hikers were in good health other than their exhaustion and they did not need hospital treatment.