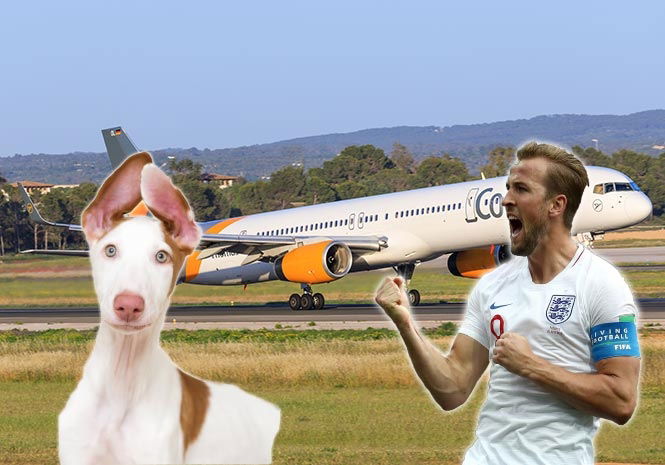 HOLIDAYMAKERS missed England's record 6-1 World Cup destruction of Panama after a dog caused their flight home from Ibiza to be delayed.
The pooch strayed onto an Ibiza airport runway, forcing inbound Thomas Cook flight MT1250 from Gatwick to be diverted to Mallorca.
It saw the packed return flight take off at 11.25am rather than 9.30am, and it arrived back in London after the England game had kicked off.
The travel operator confirmed a dog was to blame in a reply to an irate passenger who tweeted: "Shout out to @ThomasCookUK for giving no updates whatsoever on a two hour delay.
"Always helpful when Google has more info than airport announcements."
A Thomas Cook official answered: "I believe the outbound flight was actually diverted to Palma Airport in Majorca because there was a dog on the runway in Ibiza.
"The fight has now taken off from Majorca and will be with you in a few minutes."
Emily Hewerton was on the outbound flight and after she added: "Please tell me how dogs managed to get on the runway in Ibiza, meaning we had to land in Mallorca instead."