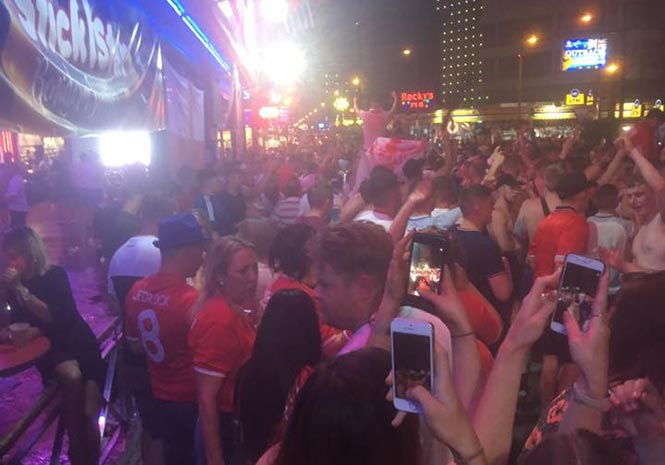 NOT being in Russia didn't stop thousands of England fans from celebrating their win over Tunisia in Benidorm.
Footage uploaded to social media showed holidaymakers block off entire streets while celebrating the England squads last minute winner against a defensively solid Tunisia.
There have been claims that riot police eventually arrived and attempted to clear the fans out of the streets but there have been no reported arrests or injuries.
 Some took to social media to complain about the police's treatment of the fans
The streets of benidorm went so mad riot police had to come to stop it haha god I love being English




— Troy (@troyslaterr) June 18, 2018
{mp4}1472960{/mp4}
Facebook