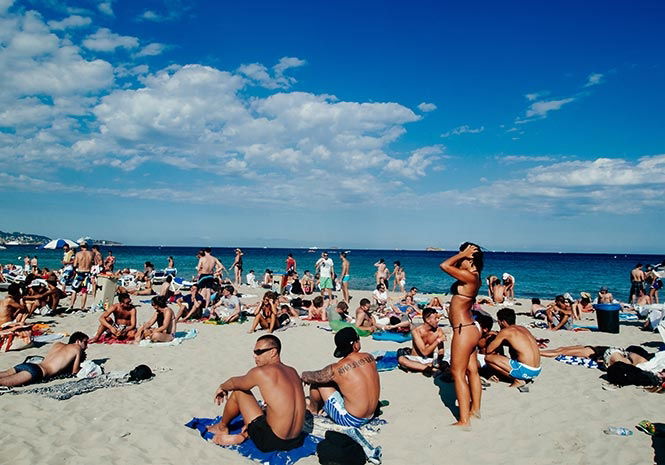 SUN-WORSHIPPERS are gearing up for a bumper weekend with temperatures set to soar in Spain.
Much of the country will sizzle as the mercury rockets beyond 30°C today, with a searing 37°C forecast in parts of Andalucia including Sevilla and Cordoba.
The heatwave will also wash over Madrid, Toledo, Ciudad Real, Jaen, Albacete, Caceres, Murcia, Guadalajara, Zaragoza, Salamanca, Granada and Huelva.
And in Malaga night-time temperatures are predicted to remain above 27°C as the Costa del Sol swelters.
The scorching conditions are being driven by a blast of tropical hot wind crossing the Mediterranean Sea from Africa, which has early this morning seen Huelva, Cadiz, Almeria, Cordoba and Sevilla provinces enjoy highs of 20°C.
And the weekend is likely to see temperatures climb to a baking 39-40°C as summer arrives with a bang.
Beachgoers are advised to use high factor sun cream and drink plenty of fluids as higher levels of ultraviolet radiation are expected to accompany the roasting weather.