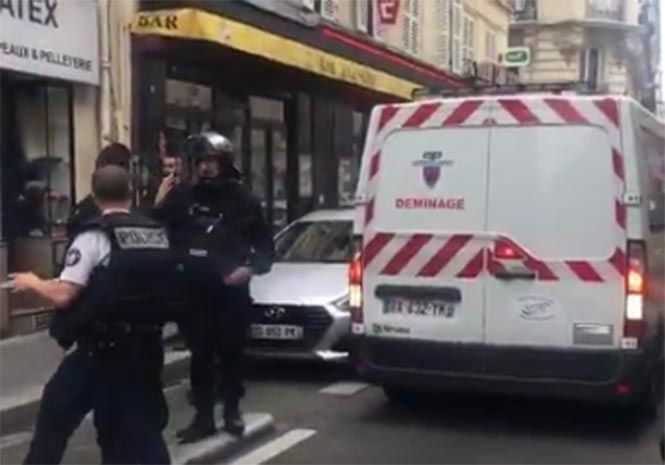 *UPDATE*
THE armed man has been arrested and the hostages have been freed without suffering injuries according to the French Interior Minister.
AN ARMED man claiming to have a bomb has taken three people hostage in Paris.
A pregnant woman is among those taken and the two others have been doused in petrol according to reports.
Anti-terrorist police have surrounded the computer store, with reports of one man being injured after he was hit with a wrench as the suspect entered the shop.
The man has told officers that he "wants to get a message to the Iranian embassy and the French government," according to reports.
It is believed the assailant is carrying a handgun and has 'explosives' in a bag.
More news to follow.
#Paris10 : l'individu a été interpellé et les otages sont hors de danger.
Je salue le professionnalisme et la réactivité des forces de police et de secours, en particulier la BRI de la @prefpolice et les @PompiersParis dont l'appui a été déterminant.




— Gérard Collomb (@gerardcollomb) June 12, 2018