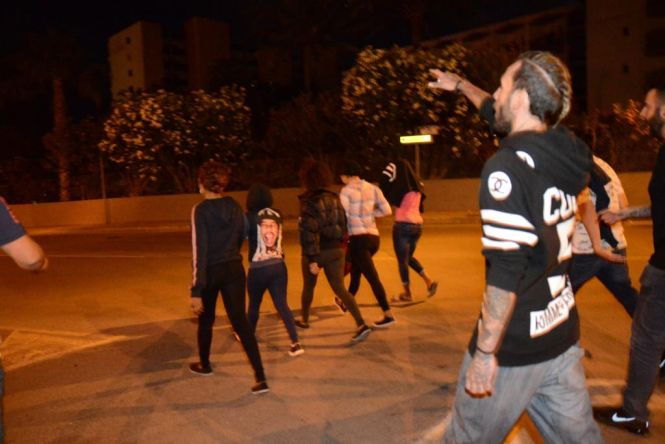 FIVE British expatriates have been held on suspicion of hate crimes in the wake of vigilante protests against African prostitutes in Magaluf.
It comes after a group of around 20 Nigerian women filed official complaints with Local Police in Magaluf, claiming they had been physically assaulted and verbally abused while being filmed without their consent.
Those arrested, who have not been named but include a bar manager from Darlington, have reportedly been told they face a court hearing after being fingerprinted at a Guardia Civil station.
They are believed to be members of a social media group set up to curb the 'threat' of the sex workers, who they believe are responsible for muggings and violent attacks on drunk revellers in the party resort.
One pal said: "The outcome with the police wasn't good. Our friends are being charged with hate crimes and are awaiting court. We have to rethink this again and change our tactics."
The prostitutes are thought to be brought to Spain from Africa by a sex trafficking ring, and local businesses, including many owned by Britons, blame them for a drop in trade.
The latest drama follows a string of incidents which have seen holidaymakers join protests against the women and clashes with Spanish taxi drivers chanting "No prostitutes on the streets."