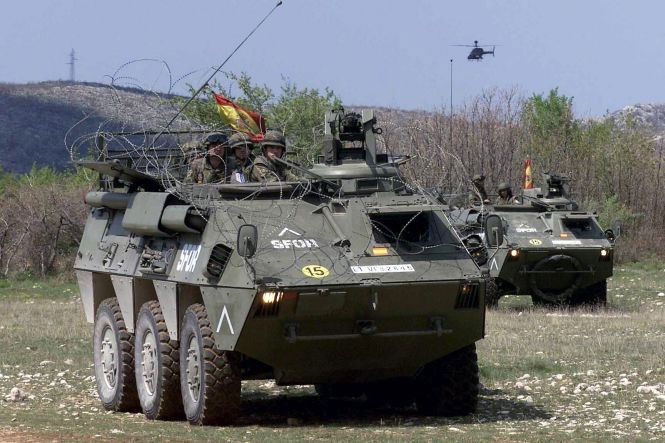 MILITARY investigators are probing the deaths of two Spanish soldiers in the Canary Islands.
At least two other servicemen are believed to have been hurt after a BMR armoured personnel carrier overturned during an exercise at a firing range near the town of Pajara, Fuerteventura.
General Venancio Aguado of the Canarias XVI Brigade named the victims as corporal Jose Luis Leon Socorro and private Eynar Esau Mina Lozano in a statement issued by the Spanish Ministry of Defence.
The injured men were reportedly transferred to the island's Puerto de Rosario Hospital in the wake of the accident, which happened during a two-week field training exercise involving 600 troops and a hundred vehicles.
It comes after the brigade, which has extensive combat experience in Iraq and Afghanistan, returned from a six-month tour of Lebanon supporting United Nations forces.