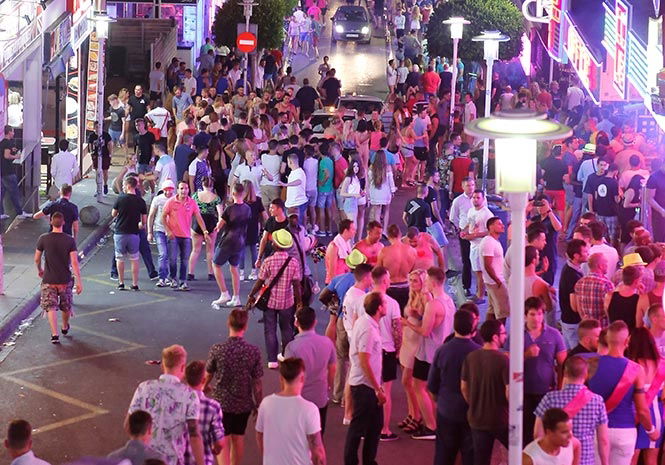 A BRITISH woman has been hospitalised after being knocked out during a street brawl in Magaluf.
Video footage of the shocking incident shows the young reveller being hauled away from the scene by pals, apparently unconscious after being caught up in the scuffle.
A number of holidaymakers were reportedly hurt during the punch-up – allegedly between British and French holidaymakers – on the Punta Ballena party strip.
The skirmish is believed to have broken out around 5.30am this morning outside a tattoo parlour.
In the clip, a bare-chested young man, thought to be British, is seen throwing a punch before being hit to the floor and restrained by others.
Tens of party-goers mill around the combatants, with some appearing to egg them on.
And the fight escalates as a second altercation breaks out a few metres away before the injured woman is carried to the side of the road.
One girl can be heard shouting: "She's out"
"She's knocked out stone cold."
A man then repeats in English: "Two people, two people, stand back."
No police were present throughout the incident, and security guards had to step in to break up the commotion.
{mp4}1472809{/mp4}