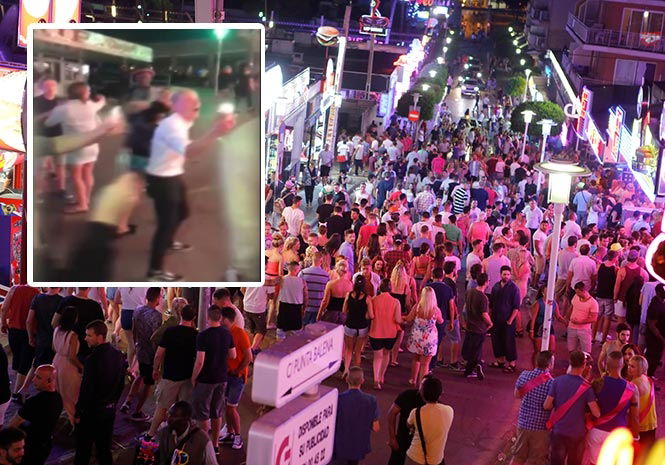 BRITISH holidaymakers have joined a protest against street prostitutes in Magaluf.
The early morning rally was organised by a group of local – mainly expatriate-owned – businesses operating on the Punta Ballena party strip, and demonstrators were heard chanting "go home" and "you're not welcome" at women.
Passing revellers joined in the march, while others filmed the police-approved action on their phones, as one entrepreneur said: "We are fed up with a group of undesirables spoiling our activity season after season."
It comes in the wake of a fresh wave of trouble in the resort, with the mostly African women accused of robbing drunk tourists after enticing them with promises of cheap sex.
And it is believed that their pimps often target 'rich-looking' foreigners as they head back to their hotels.
One alleged incident saw a group of prostitutes use tasers to stun their victim, while a German partygoer told police that a €4,000 gold chain was ripped from his neck.
Half a dozen clubs acting as fronts for brothels have recently been closed down as police attempt to crack down on the problems.
The raids followed residents' complaints about 'nocturnal' noise, leading to the discovery of condom-filled hidden rooms with beds and bidets behind walls.
The Guardia Civil said in a statement that the demonstration was "within the rules" and that no arrests were made, with similar events reportedly planned throughout the summer high season.